Blog
We're Baaaaaack! IXIASOFT In Person at ConVEx 2022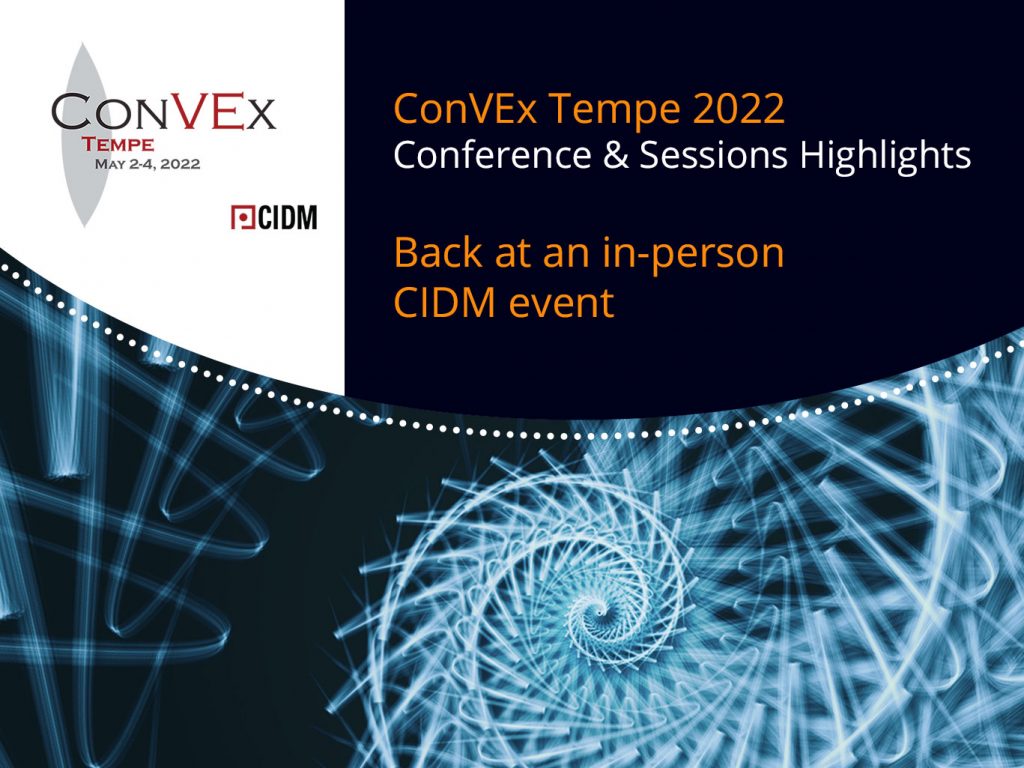 After more than two years of virtual conferences and gatherings, ConVEx was live and in person in Tempe, Arizona…and IXIASOFT was there!
ConVEx (formerly known as DITA North America) was entirely virtual in 2020 and 2021 but this year we were finally able to gather in person! There were still plenty of virtual sessions for those who were unable to travel, and this option makes it possible for even more people to attend and reap the benefits of the incredible amount of experience and knowledge in the DITA community. "Community" was definitely the feeling around this first in-person gathering as we all greeted colleagues and friends we hadn't seen in over two years. Truly, it was wonderful to be back together!
Attending from IXIASOFT were our CEO, Eric Bergeron, our North American Business Development Manager, Scott Kush, our new Marketing Director, Jean-Marc Robillard, and myself. We were fortunate to have many of our customers attend either in person or online, and some of them even presented: Rocket Software, Avalara, Metso-Outotec, and AMD. Quite a few of our business partners shared their knowledge and expertise through various presentations and at their booths.
Each of the three days featured two presentation sessions divided into six tracks followed by a Candid Conversation session for each track, followed by two more presentation sessions and another Candid Conversation session for each track. While there was some time for questions immediately after each presentation, the Candid Conversations gave attendees (both in-person and virtual) an opportunity for more in-depth discussions.
As usual, there was an interesting and fun activity each day. Sunday evening was, of course, a lively cocktail reception as we all arrived and tried to remember how to "people" again. On Monday afternoon following the last Candid Conversations, we had another chance to mingle while playing a little mini golf in the main gathering/meal/vendor area. I think the biggest hit was on Tuesday, when a local group brought several of their friendliest (and cutest!) therapy dogs (and one amazingly relaxed cat) in for us to play with. It seems that there is 100% overlap between the set of DITA users and the set of animal lovers because the squeals of delight echoed throughout the entire room! I have to say, that was a genius idea.
Tuesday evening, IXIASOFT hosted a dinner at Caffe Boa, a short walk away from the hotel. The food was delicious, and the company was outstanding. Several customers, partners, and prospects joined us and judging from the sounds of laughter coming from the entire table, everyone had a great time.
It was an incredibly fun and energizing three days. Many thanks to all the CIDM folks for the amazing job you did putting everything together in the face of ever-changing requirements. Our DITA community is as strong as ever!
And now, if you'd like to hear a little bit about some of the presentations Scott and I attended, keep reading!
The presentations
Of course, the main point of any conferences are the presentations and the knowledge sharing and ConVEx 2022 was as chock-full of quality speakers as ever. Since humans are not virtual pieces of data, we can't branch ourselves into multiple instances (yet!) so we have to make hard choices about which presentations to attend. I focused on those by our customers.
Juggling Plates and Not Spinning Plates, Rocket Software
Pat Burrows from one of our newer customers, Rocket Software, was joined by Frank Miller of Ryffine to discuss their recent implementation of the IXIASOFT CCMS in their presentation "Juggling Plates and Not Spinning Plates."
Rocket is growing quickly through acquisitions and that means not only acquired writers but also acquired content maintained by multiple tools. The key to managing all of this and converging on a single process is sound change management, which takes the form of content strategy and information design details. It's important to take advantage of the energy (and budget!) that comes with new acquisitions to deal with people and content issues. Integrate quickly. Invest in new infrastructure. Develop processes that are principles-based, fast, flexible, user-friendly, easy to maintain, and skills-focused.
This project was a monumental task requiring a lot of support from Ryffine and IXIASOFT, as well as a great deal of commitment and vision from Rocket. In two quarters, they integrated two acquisitions; trained approximately 30 writers supporting about 300 SMEs; went live with 50+ products involving 100K topics; and reduced their toolchains from six to one.
Obviously, a lot went right but what would they have done better? Well, in a nutshell, they underestimated the change management effort and that required several realignments as the project progressed, but they were able to recognize the issues and resolve them. We love to hear success stories like this!
Boiling the Ocean, Rocket Software
Rocket Software had several presentations during the conference, and I also attended "Boiling the Ocean," with Phyllis Sharon presenting in person and Margot Miksis presenting remotely. This presentation focused on their implementation of automated publishing with Zoomin. They previously used a home-grown tool to publish documentation for some 80 Rocket products, 155 IBM products, and 60 newly acquired products. and published only to PDF, which had a number of limitations including limited search, limited linking, no ability to offer a customer feedback channel, and no analytics. Managing this process were one Information Architect, one content strategist, one part-time Python developer, and 50 writers. Whew!
Their steps in this project were to create an information model, implement the IXIASOFT CCMS, implement Zoomin, train and support the writers, and migrate their content. Simple, right? Throw in that they had to consider not only the requirements of Rocket but also those of IBM—sometimes those requirements converge, sometimes they don't.
In preparation for the move, Rocket created extensive training materials and both online and in-person communication channels for all the writers. They focused on one product at a time. The learning curve of DITA and the new tools was a challenge, of course, as was the extensive clean-up work including the need to rename files, refactor links, identify and deprecate old content and implement a taxonomy. And as always, the day-to-day work goes on as well.
The benefits Rocket realized from the move to IXIASOFT were: no more Git! Also, the ability to publish from one place, better source control with a revision history, and DRM (Dynamic Release Management) to replace conditions for managing multiple versions. Zoomin gave them searchable HTML content with the ability to continue publishing PDFs for older product versions.
How Metso-Outotec Migrated to Structured Content, Metso-Outotec
Jouni Lehtelä of Metso-Outotec presented remotely on their conversion from Microsoft Word and Adobe FrameMaker to DITA and the IXIASOFT CCMS.
Their Tech Pubs team produces documentation for 260+ products offered in 1000+ different configurations. All documentation was done in Word and FrameMaker. There were two different document management systems, creating numerous pain points. While the issues were well known, there was no centralized ownership, and it was difficult to find a champion for a transition to DITA and a CCMS. When the organization was restructured, it presented an opportunity for this transition.
Metso-Outotec partnered with Etteplan for content migration. IXIASOFT also played a crucial role in the transition. It was the IXIASOFT CCMS's Dynamic Release Management module that made this transition possible, by providing a mechanism for supporting different product models and customer variants.
What does the future hold for Metso-Outotec? They are next looking at dynamic publishing in multiple output formats and continuing to migrate their legacy content. Two of their primary takeaways from this project are 1) that XML is the foundation of digitalization…it's not a question of if, but when; and 2) Cost savings are real but require investment.
Want to read more about Metso-Outotec's transition to structured content? Check out our blog feature here.
Git for Continuous Delivery… Really?, IXIASOFT
I presented immediately after a presentation on ServiceNow's Git implementation for version control, given by Eliot Kimber and Scott Hudson. We didn't plan that timing, but it worked out perfectly as Eliot, Scott, and I were able to offer counterpoints to each other's views. I began by listing some of the reasons why documentation teams are interested in Git: it's already implemented for development teams, it facilitates simultaneous access to content via locally cloned repos, it can be part of a completely custom solution, and it's free.
While all of those can be very valid points, I presented additional considerations (rebuttals, if you will) for each of them and pointed out that content management is not just version control, and any end-to-end content management toolchain involves many more parts than just Git. As Eliot and Scott were in the room for this presentation, you can imagine that there was a lively (but friendly) discussion afterward!
Blog AUTHOR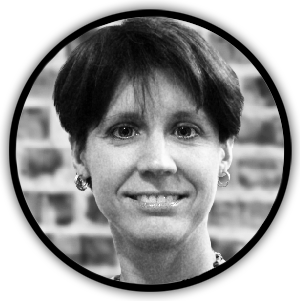 Leigh White
DITA Specialist at IXIASOFT
---
Sign up to our newsletter now to keep up with the techcomm industry and IXIASOFT's latest updates!
---
---