Blog
ConVEx 2020… A New Kind of Conference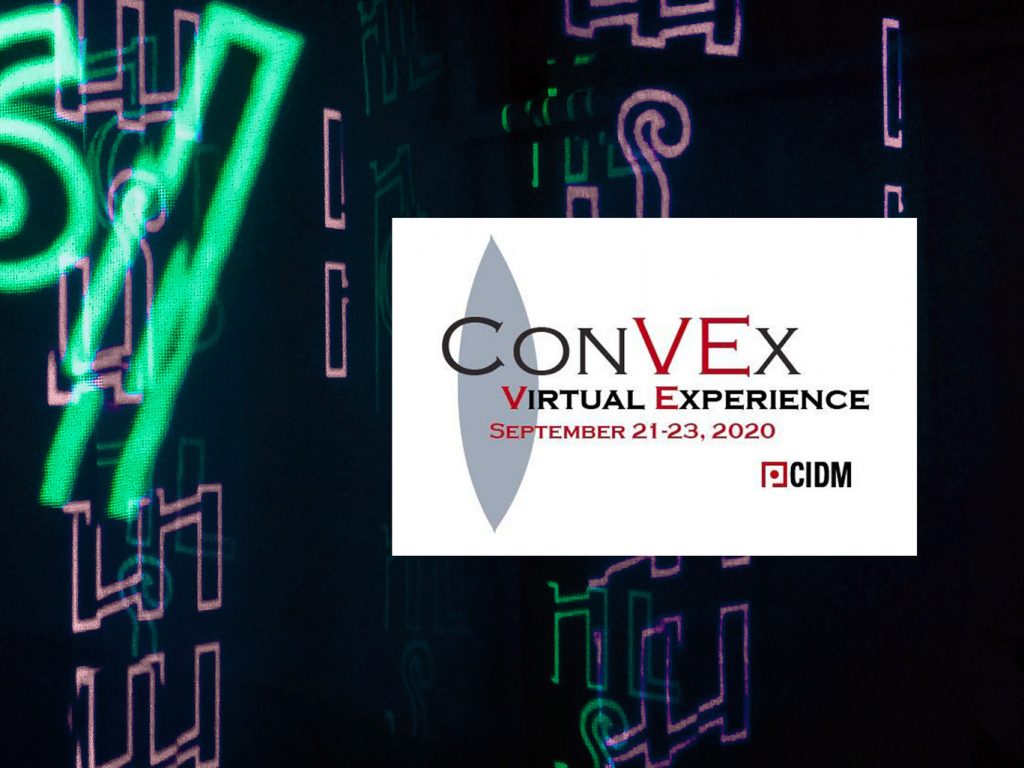 As most of you know, DITA North America and DITA Europe are two of the premier conferences for content creators working with DITA. Normally, these conferences are held in the spring and fall respectively, but like so many in person gatherings, had to be postponed this year. Leave it to the CIDM team to see this not as a loss but as a challenge to create a new kind of virtual conference that will be a benchmark for virtual conferences going forward.
ConVEx is the fruit of CIDM's labour to adapt to professionals' new working reality, and their willingness to deliver not just a conference, but a Virtual Experience, as they call it.
A New Kind of Conference
ConVEx was conceived not as simply a substitute for DITA North America and DITA Europe, with presentations streamed live instead of attended in person, but as a completely new experience. Several of us here at IXIASOFT attended and participated in ConVEx events and we'd like to share some of our impressions with you.
Our first impression was…what a lot of fun! Our second impression was…what a lot of work! A virtual conference is a lot more work for everyone, organizers and participants alike. A physical conference and its events exist whether you participate in them or not. You show up to the venue. The conference rooms are there, presenters show up and give presentations. Vendors show up and have booths and exhibits. There's a cocktail hour and other social events. All of this happens regardless. But a virtual conference only exists if people participate. Otherwise, there is no there there, to quote Gertrude Stein.
ConVEx was definitely a success in this respect, so a big hand to everyone who participated, whether by recording presentations, participating in Candid Conversations, showcasing their talent, or being an enthusiastic listener and questioner.
The Logistics
ConVEx was organized around a Main Stage, where keynote presentations and other social events took place. Like an in-person conference, there were various tracks for different subjects
In the weeks before the conference, presenters (including myself) recorded our presentations. This experience was incredibly pain-free. We booked a time slot in advance and at that time, logged in and were helped through the process by an A/V professional to ensure the best quality recording. All of these presentations were then gathered into the ConVEx Library, which was available online, with presentations sorted into several tracks: Collaboration, Content Strategy, Management, Reuse, Use Cases, and User Focus. Attendees could view any presentations that interested them.
Benefits of a Virtual Event
Of course, while it can be hard to be as attentive and enthusiastic about a recorded presentation as an in-person presentation, the great advantage to recordings is that you can watch them whenever you like. And how many of us have looked at an in-person conference agenda only to discover that there are two or three presentations we really want to attend, but they all take place at the same time! This is another of the advantages of a virtual conference… there's no need to choose. You can attend every single presentation that interests you.
One of the best parts of an in-person presentation is the chance to ask questions afterward, whether during the Q&A period immediately after the presentation, or later, as you find yourself at a lunch or dinner table with the presenter or perhaps in the bar downstairs….While not quite the same, this experience was part of ConVEx as well. Most recorded presentations also had a scheduled live Candid Conversation where anyone wanting to chat personally with the presenter could drop in and ask questions and contribute thoughts or war stories.
I hosted a Candid Conversation around my presentation, "Don't Forget the Tech Writers" and was pleased to see some familiar faces there and even more pleased to hear everyone's comments. We chatted pleasantly for the full hour, which is generally longer than we would have had to talk after an in-person presentation or even during other in-person conference opportunities.
Candid Conversations Hosted by IXIASOFT Customers
Other great candid conversations were led by IXIASOFT's customers such as Danfoss Power Solutions, SAP, Allscripts, Mastercard, KLA and AMD.
Jill Sheffield of Mastercard shared how her team transformed its content strategy in order to deliver targeted content to a global audience, and elevated customer experience, all while improving overall efficiency in her ''Mastering Efficiency and Impact in Content Creation and Delivery'' presentation.
Vasanth Vaidyanathan and Vidhya Kameswaran from KLA taught the audience how to measure technical writers' productivity in a very early slot for those tuning in from North America – 3.30AM EDT.
One of ConVEx particularities was in fact that presentations were broadcast across 8 time zones, including IST. Luckily, most presentations were recorded, and will be uploaded on the event's platforms in the coming weeks, allowing registrants to catch up on presentations they missed for up to one year.
In addition to the Candid Conversations, there were also Test Kitchens, just like at DITA North America and DITA Europe, where vendors could showcase their solutions.
IXIASOFT's Nolwenn Kerzreho, Sharon Figueira, and Robert Bredlau invited ConVEx participants to get personal with one of IXIASOFT CCMS most appreciated features: the Collaborative Review which allows technical writers, contributors, and subject matter experts to attain efficient review while nurturing a strong collaborative culture, in their ''Remote Collaboration in a Challenging Environment'' test kitchen.
How to Network in A Virtual Environment
Now, the one thing that is a bit challenging to replicate in a virtual conference is the vendor area. Vendors who attend conferences really count on foot traffic and the chance to meet folks and make those connections that while not bearing fruit right away, might come back months later as an opportunity. Despite the challenge, ConVEx also included an Exhibitor Hall. Each vendor approached their virtual "booth" a bit differently, but most featured a greeting video, brochures and other product information, links to additional resources, and contact information. There was also a monitored Slack channel where attendees could reach out directly to vendors whose products or services they were interested in hearing more about.
Here at IXIASOFT, we had a lot of fun creating a "bumper" video for our booth. We chose a scenic or iconic area of our respective home cities (and being as distributed as we are, there were a lot of cities to represent!) and flexed our directorial muscles by filming ourselves catching and throwing a piece of paper. Individually, it was a bit strange, but all put together it made a fun and rather touching video. In a way, that exercise represents what ConVEx and really, the last six months, have been all about. We're having to do a lot more things separately and put it all together afterward, but the result can still be magical.
The DITA community is very tight-knit, and we always enjoy the social aspects of conferences and other get-togethers. ConVEx was no exception. There were many social activities, among them lots of food stuff, because who doesn't like food?
Just to name a few things, attendees could take their pick of a beer tasting with Etteplan, a Happy Hour with Ryffine, several cooking shows with Comtech (Italian chili, almond tea cake), a coffee klatch with Jorsek, a DITA Map Sandwich with Mekon, a Salted Maple Pumpkin Smoothie with yours truly IXIASOFT and special CEO guest, Eric Bergeron, and topping everything off with Bailey's Fudge & Irish Coffee from Miramo. If you were really following along at home, you've probably spent some extra time on the treadmill working off those "virtual" calories!
Other social activities included Handwriting Analysis with Zoomin, several games of trivia, and the talent show.
Boy, was the talent show fun! And quite impressive. I mean that. Lots of talent in this community. Many of us have known and worked with each other for years and we had no idea we were such accomplished singers, musicians, poets, impressionists, woodworkers…and, uhm, jugglers. The virtual nature of the talent show made some acts possible that would have been very tricky to pull off in person. For example, I did a short demonstration of turning a small wooden bowl. As I generally don't travel with a lathe (very hard to fit in the overhead bins), there's no way I could have done this at DITA North America. It was so much fun to see a new side of people and find out a little bit about what we do when we're not DITA-ing.
My colleague Scott Kush says "It was nice to see customers, prospects, partners and IXIASOFT people just engage in the new normal for an hour – we definitely will do more in future shows."
As you probably noticed, most of the social activities were sponsored by the conference's vendors, all of whom spent a tremendous amount of time planning thoughtful and fun things we could all do in the "new normal." That goes back to what I said earlier—that a virtual conference takes more effort on everyone to create the space and the interaction that normally just occurs with an in-person conference. I can't mention all the vendors in this post as there were wonderfully many, but again, a huge hats-off to my colleagues at IXIASOFT and to everyone for the imagination and humor you all contributed to ConVEx.
In addition, IXIASOFT proudly hosted a Charity Donation contest, a good way to show appreciation to attendees for their presence, while giving back. Our two contest winners –Patricia Burrows of Rocket Software Inc., and Dana Aubin from Allscripts— each won a $500 donation to support a global charitable organization in their name.
Dana chose to donate to Amnesty International. ''I chose Amnesty International as the recipient of this generous donation because I strongly support their mission to protect human rights across the globe."
Patricia chose to split her prize to support two organizations, World Wildlife Fund, and the IC of the Red Cross. ''I support the World Wildlife Fund as I appreciate their holistic view of environmental and conservation problems. I also chose to support the IC of the Red Cross and their incredible and difficult work in supporting people in some of the most underserved populations in the world."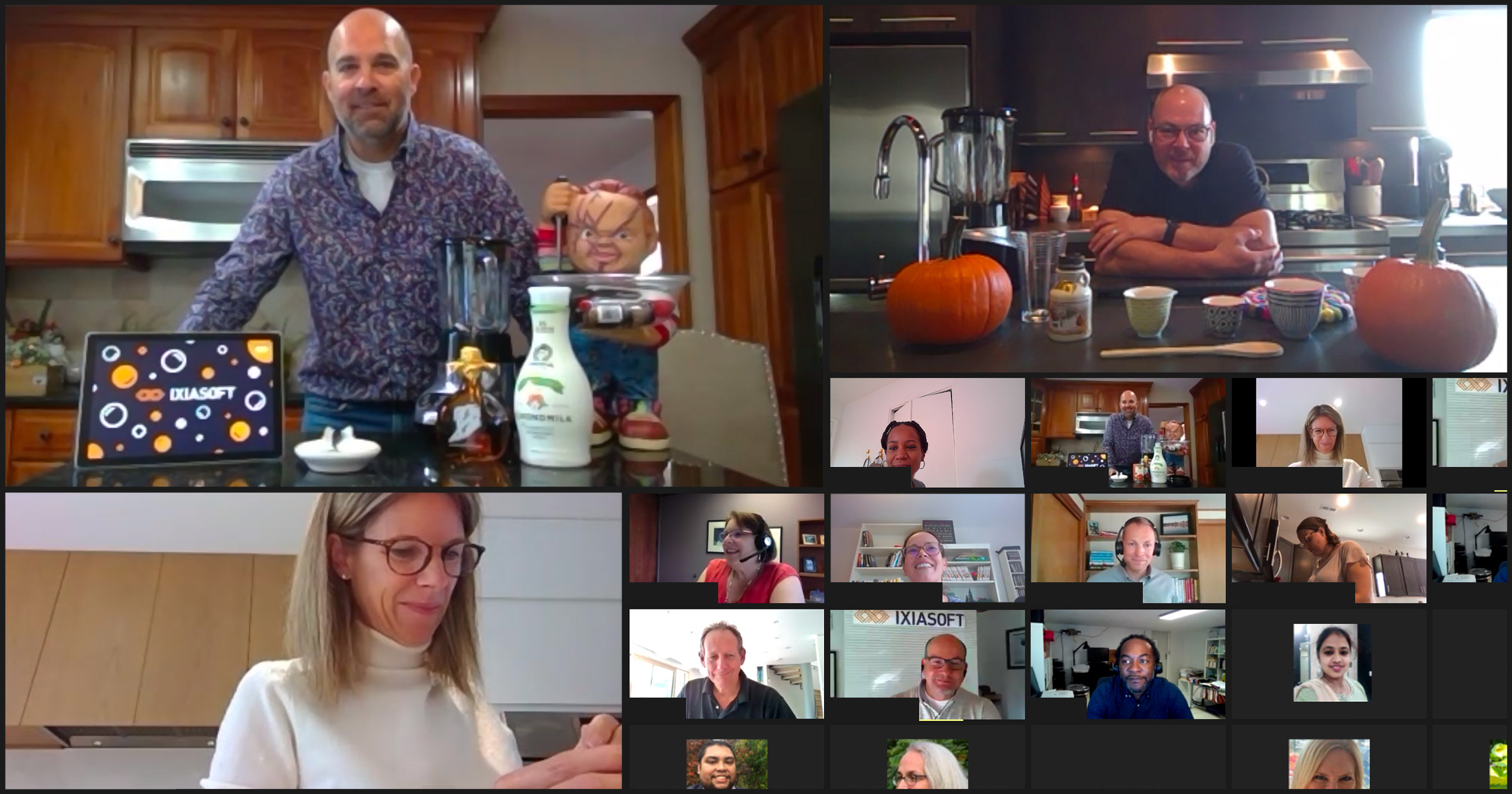 Final Words
Now to be completely fair, I have to mention one disadvantage of ConVEx (aside from the obvious one of not actually being together, but enough said there). When we go to a real conference, the expectation is that we are physically away from the office and although we might have to answer e-mails or do a few things throughout the day, it's understood that we're "doing the conference" during those three days. There's no such understanding with a virtual conference and so listening to the presentations and attending the Candid Conversations and the social activities was actually in addition to everyone's normal work day and activities. That makes it all the more impressive that so many people showed up and really participated to the fullest.
As CIDM has said many times, while ConVEx replaced several in-person conferences this year, their goal from the start was not merely to create a virtual substitute for those conferences but to create a completely different kind of event that stands on its own, takes advantage of the additional and different opportunities presented by a virtual environment, and continues to grow even after we can all come back together in person.
While I am surely not alone in hoping that DITA North America, DITA Europe, and all the other gatherings we enjoy so much can return in 2021 in the usual format, I also hope that ConVEx will continue to live on as well.
Blog AUTHOR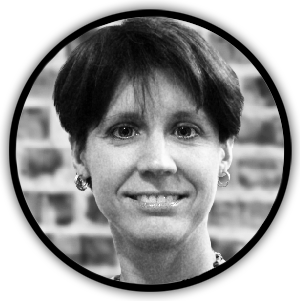 Leigh White
DITA Specialist at IXIASOFT
Leigh White is a DITA Specialist at IXIASOFT, where she works with product integrations,product design, and marketing communications. Leigh has spoken on DITA, content management systems content conversion, and DITA-OT plugin development at a number of industry conferences, including DITA North America, DITA Europe, Intelligent Content, Lavacon, Writers UA, DITA Netherlands, and Congility. She is the author of DITA For Print: A DITA Open Toolkit Workbook and a contributor to The Language of Content Strategy and The Language of Technical Communication. Leigh is also a member of the OASIS DITA Technical Committee.
---
Sign up to our newsletter now to keep up with the techcomm industry and IXIASOFT's latest updates!
---
---