SUCCESS STORIES
Analog Devices
Learn about how Analog Devices was able to centralize their documentation across departments.
As the world's leading chip maker and a multinational organization that distributes their products in multiple languages across the Globe, Analog Devices, or ADI, is required to document a large amount of IP, patents, and related legal filings.
In this IXIASOFT case study, we cover the planning, migration, and user adoption processes used at Analog Devices to ensure a successful CCMS deployment. Find out how their Documentation department saved time through content reuse, and helped accelerate their product release cycle, all while centralizing content for universal access across the organization.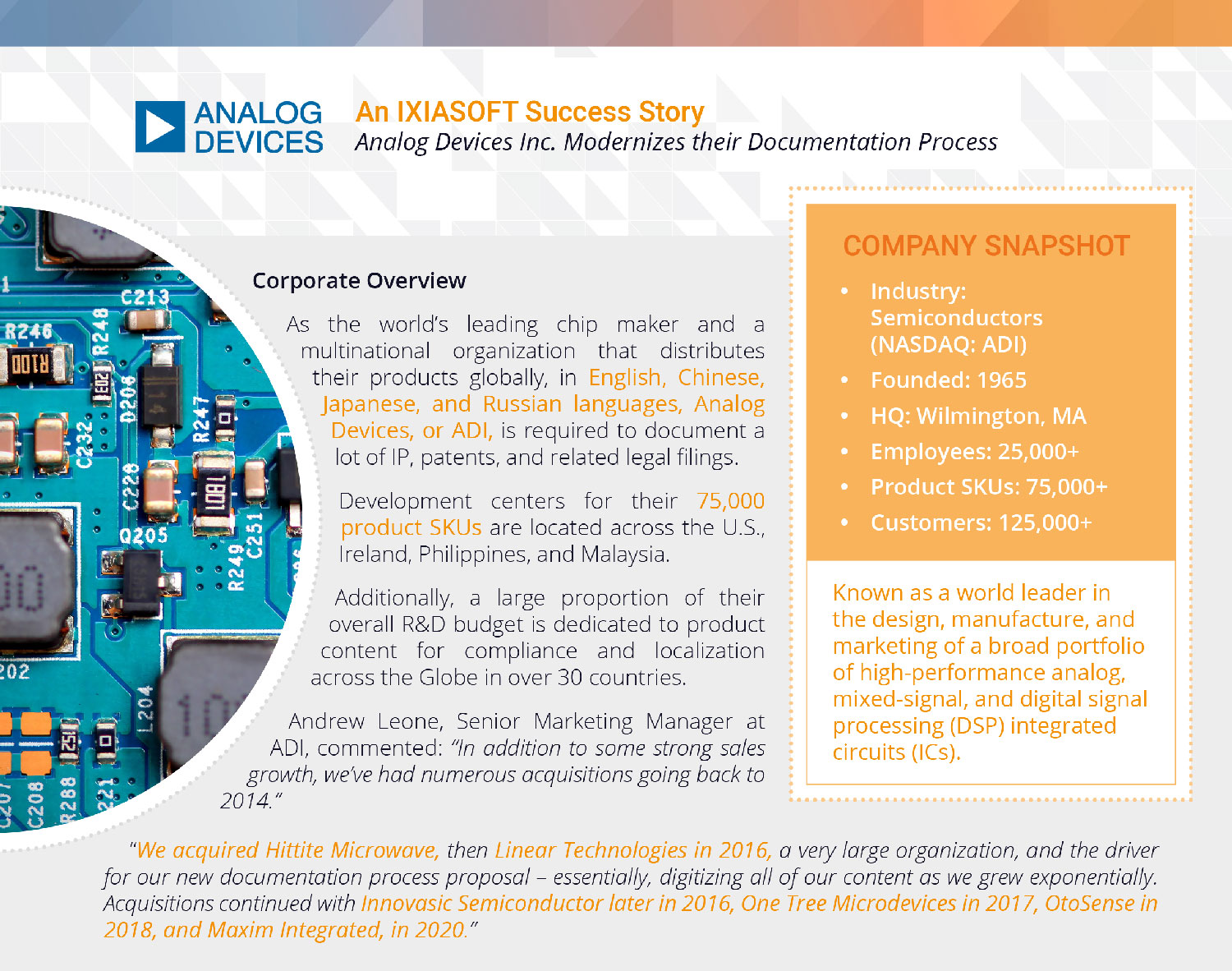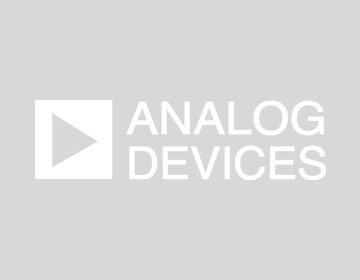 Discover how ADI managed their exponential growth and increased cross-department collaboration with the IXIASOFT CCMS – Request the Case Study now!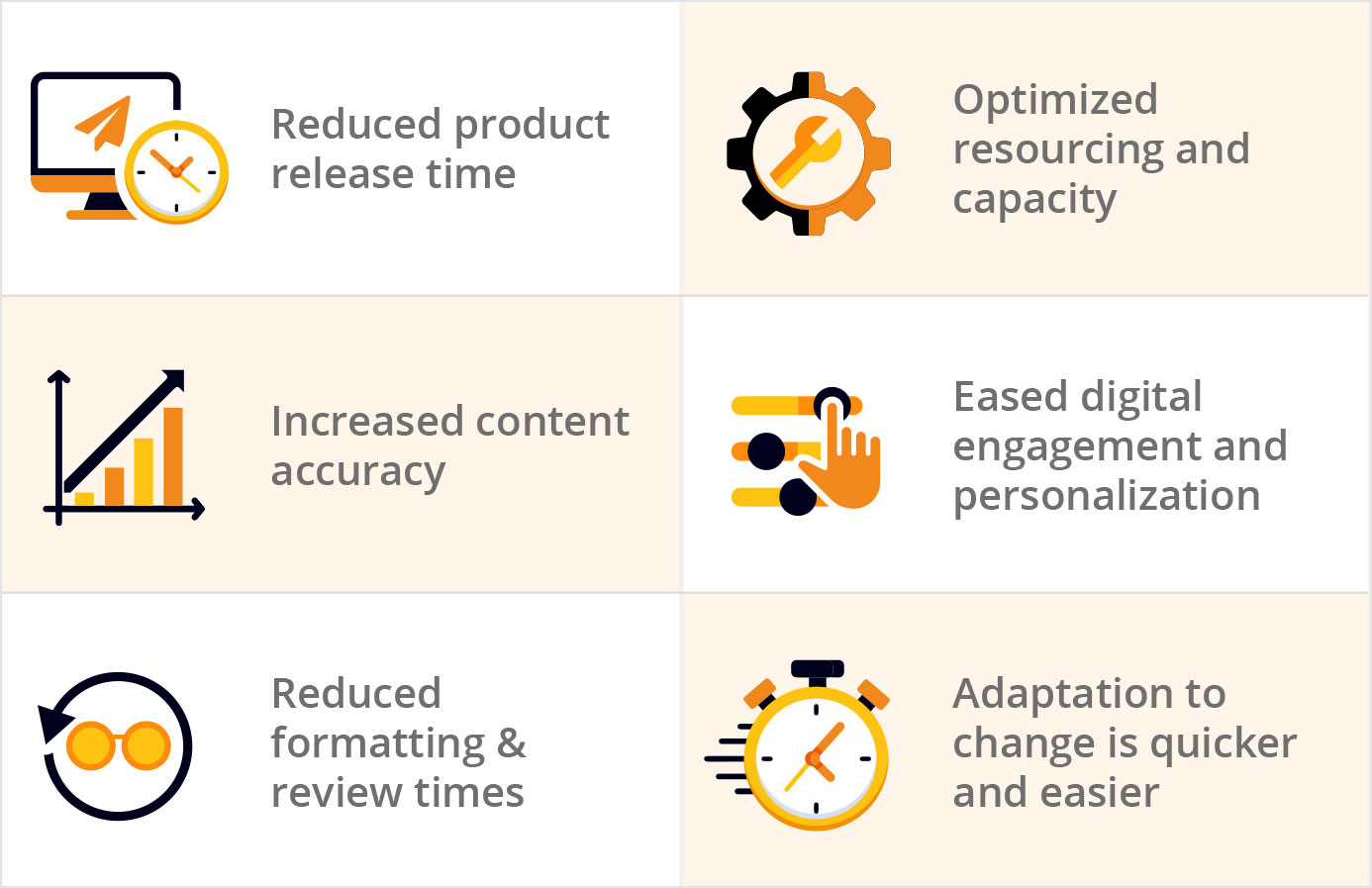 Get the PDF by completing this form.