Press Releases
IXIASOFT Releases New Add-on: oXygen WebHelp for IXIASOFT CCMS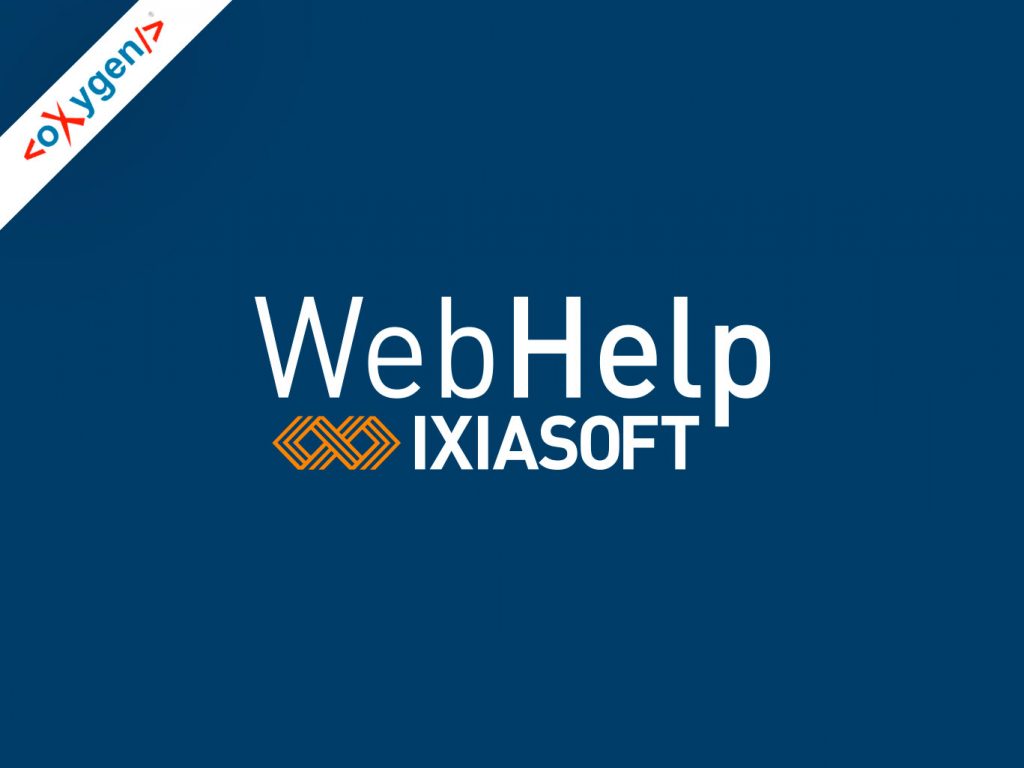 MONTREAL (PRWEB) October 10, 2018
A responsive, DITA-compliant add-on with full-text search.
IXIASOFT, an international software company based in Montreal, is proud to release oXygen WebHelp for IXIASOFT CCMS. This new add-on acts as a natural extension of IXIASOFT CCMS, transforming technical content into clean and informative HTML pages.
The IXIASOFT add-ons concept was developed as a one-stop-shop to help leading organizations tailor their IXIASOFT CCMS. Replete with an expert customer service team, add-ons are designed in-house or with partners to help enterprise-class clients build an end-to-end content management solution. IXIASOFT add-ons alleviate the headache of dealing with multiple suppliers by offering the benefit of one dedicated, centralized support team. In addition, add-ons are designed as a natural extension of IXIASOFT CCMS with a seamless update and upgrade experience.
Available for lease on an annual basis, oXygen WebHelp for IXIASOFT CCMS is an out-of-the-box product with a highly customizable table of contents, index navigation, and text search capabilities. Users can choose from a wide variety of layouts and dashboards, and manipulate the position of various functional components to suit their particular requirements.
Within the add-on, users can choose from a number of systems, including WebHelp Responsive with Feedback, which allows users to add comments and administrators to monitor discussions, and the WebHelp Classic for Desktop, which offers a tri-pane layout and includes predefined transformation scenarios to provide a single-source publishing solution. oXygen WebHelp for IXIASOFT CCMS is also available for mobile. Whether users operate Android, iOS, BlackBerry, or Windows Mobile, the add-on can support the transformation of DITA documents into organized, mobile WebHelp systems.
"oXygen WebHelp for IXIASOFT CCMS is an innovative and dynamic addition to the IXIASOFT one-stop-shop. At IXIASOFT, we see the CCMS as a complete solution, from authoring to dynamic delivery."– Thibault de la Grange, VP Product and Marketing
IXIASOFT doesn't just sell oXygen WebHelp for IXIASOFT CCMS—it uses it within its own platform to generate user and administration guides. To see the add-on in action, open any one of the guides on IXIASOFT'S documentation page.
oXygen WebHelp for IXIASOFT CCMS is available within a variety of pricing packs, including starter, business, enterprise, and enterprise+. To learn more about pricing options, visit IXIASOFT's pricing page.
View the original press release here.
---
---