22 1月

Convincing Your VP that Content Reuse Matters (Without Feeling Like a Complete Fool)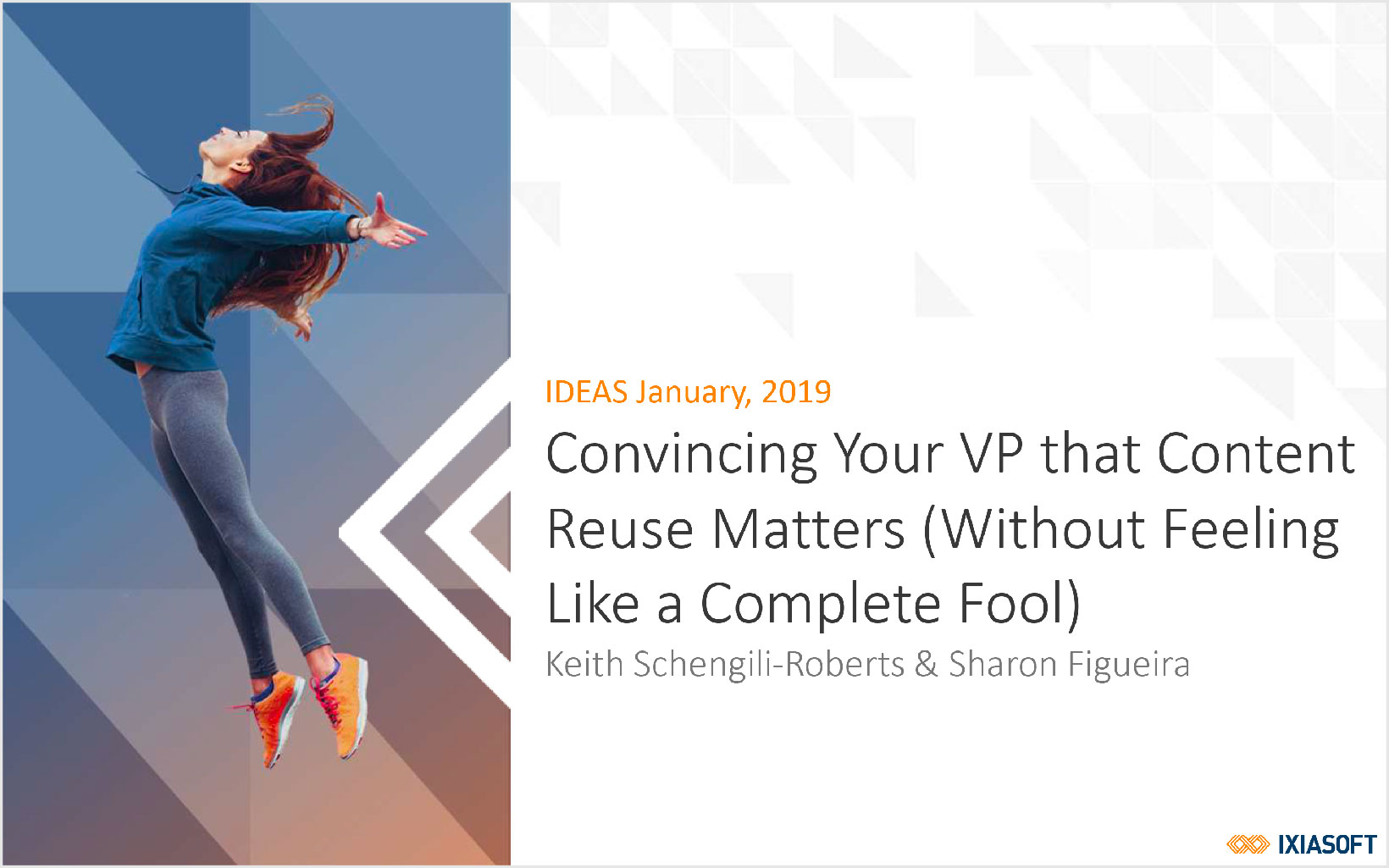 What does management really care about?
What's the most effective way to approach management about content reuse? How can DITA reduce localization costs?
Learn the answers to these questions and more by downloading the full PowerPoint.
Get the full "Why Content Reuse Matters" PowerPoint here: