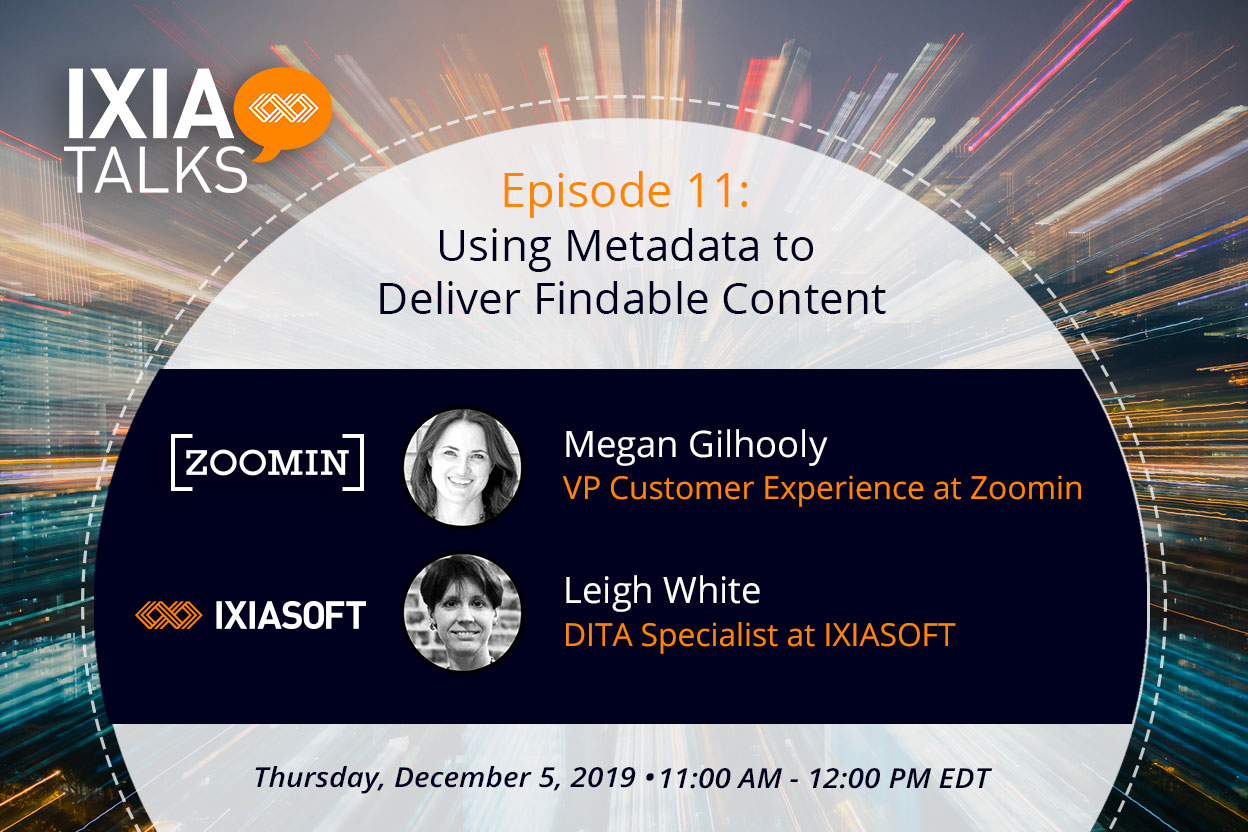 18 11月

IXIAtalks – Episode 11
Topic
Using Metadata to Deliver Findable Content
Date and Time
This webinar aired on
December 5th, 2019
Here's what you'll learn during the webinar:
The best content in the world is no good if users can't find it. If an answer is buried in an avalanche of content, it might as well not be there at all. How can you make sure your customers find the answers they need? This episode of IXIAtalks will help you understand how to leverage metadata to make your content searchable and findable, and how to use that same metadata to create a personalized customer experience (CX).
In this episode, Megan Gilhooly of Zoomin and Leigh White of IXIASOFT team up to explain how you can start by designing the optimum content search experience you'd like your customers to have. They will present examples of good and not-so-good taxonomies, and explain what makes them good or not. They will talk about the difference between marketing taxonomies and technical publication taxonomies, and give some tips on planning your taxonomy. The duo will also present methods for personalizing the CX using search weighting.
To make things a bit more concrete, Megan and Leigh will present one example of taxonomy development in the IXIASOFT CCMS and how Zoomin can then leverage that taxonomy metadata to create a faceted search. They will also show how to manage multiple content versions in a taxonomy and control updates.
Speakers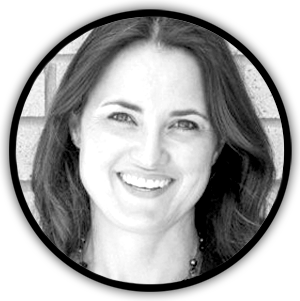 Megan Gilhooly
VP Customer Experience at Zoomin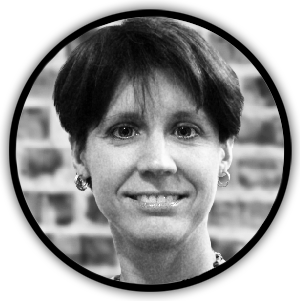 Leigh White
DITA Specialist at IXIASOFT
Back