---
ConVEx Virtual Experience 2021
Date Icon
Clock Icon All Day
Map Marker Icon Online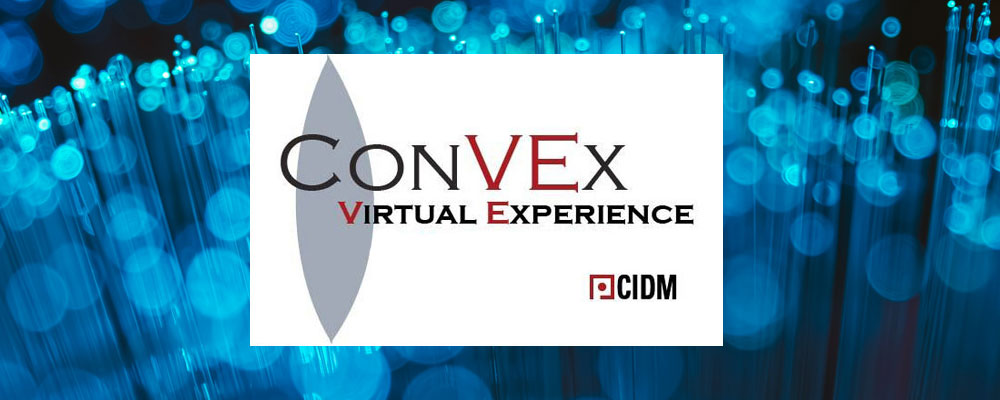 Want to learn the newest information-development trends — how to make your team and documentation more inclusive — what are the best practices in the "new normal" — what's new in DITA 2.0?
Join IXIASOFT at the second edition of ConVEx Virtual Experience, hosted by CIDM from April 26-28.
ConVex will be broadcasted across several time zones, including EDT and CET. Attendees will have the chance to learn from, and network with like-minded content professionals and discuss trending topics in the techcomm industry.
Catch IXIASOFT's team, and our customers at this immersive experience!
Learn more here.
MONDAY, April 26
1 PM (EDT)/ 7 PM (CET)
Creating Cohesive Writing Teams, Rich Gebhardt & Tricia Kinman, Mastercard (Denali room)
3 PM (EDT)/ 9 PM (CET)
PDFs from DITA: So Many Paths to the Cheese, Leigh White, IXIASOFT and Corinna Kinchin, Datazone (Matterhorn room)
TUESDAY, April 27
10:30 AM (EDT)/ 4:30 PM (CET
CX Friend or Foe? How Content Goals Drive CX, Megan Gilhooly, Zoomin, Jill Sheffield, Mastercard, Tony Morales, ServiceNow, and Elena Nedelcu, Ping Identity (Main Stage)
12 PM (EDT)/ 6 PM (CET)
Panel – DITA Publishing, Brianna Stevens, Comtech, Radu Coravu, oXygen, Leigh White, IXIASOFT, and Eliot Kimber, Contrext (Main Stage)
1 PM (EDT)/ 7 PM (CET)
Rise and Stretch with IXIASOFT – Mark your calendar for IXIASOFT's social event at ConVEx! During this session, our team and a professional instructor will offer some simple stretching exercises to keep you energized and relaxed throughout the event.
5:30 PM (EDT)/ 7 PM (CET)
Start At the Start: With your writers, Angela Browne, SAP (Fuji Room)
SEO for Docs | Find the needle, skip the haystack, Kirstin Maurer, Teradata (Mauna Loa)
WEDNESDAY, April 28
5 AM (EDT)/ 11 AM (CET)
Outsourcing Technical Documentation: Best practices, Vasanth Vaidyanathan, KLA Corporation (Fuji room)
Digital Transformation at Varian: Turning a Business Imperative into an Intelligent Information Strategy, Nicholas Rowlands, Varian (Kilimanjaro room)
4 PM (EDT)/ 8 PM (CET)
Searchability, Kirstin Maurer, Teradata, and Mike Iantosca, Avalara (Main Stage)
Owning Your Company's Most Visited Website: Rabbit Holes and Joyrides, Elizabeth McFadden, Teradata & Fabrice Lacroix, Antidot (Matterhorn room)
---
---