---
ConVEx Virtual Experience 2020
Date Icon
Clock Icon All Day
Map Marker Icon Online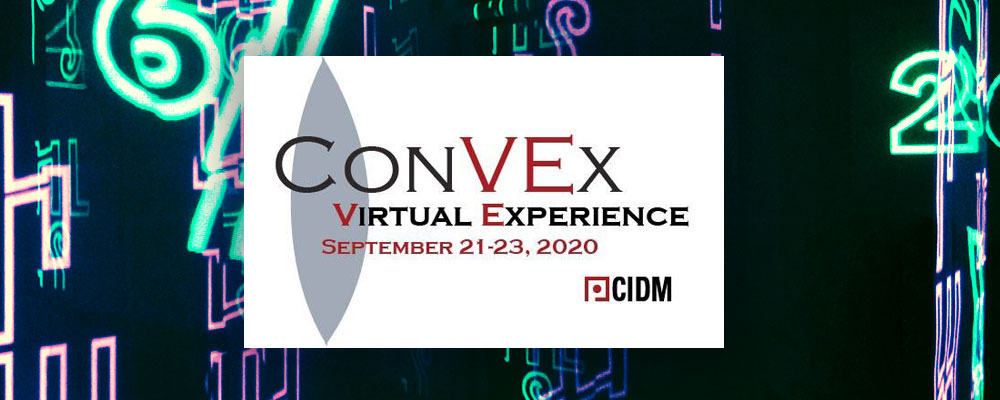 Join IXIASOFT at the first ever ConVEx Virtual Experience, created and hosted by CIDM in lieu of DITA NA, DITA Europe, and Journeys for 2020.
This exclusive event will be broadcast across 8 time zones, including EDT and CEST, and will give attendees the opportunity to engage and network with over 500 like-minded content professionals and discuss trending topics in the techcomm industry.
Spread the word and catch our team of experts and our customers at this immersive experience!
Learn more here.
MONDAY, SEPTEMBER 21ST
3 PM (EDT)/ 9 PM (CEST)
Deliver Customer Success from the Outside In, Ted Wolff, Danfoss Power Solutions
Technology Test Kitchen – Remote Collaboration in a Challenging Environment, Sharon Figueira, IXIASOFT
6:30 PM (EDT)/ 00:30 AM (CEST)
Designing the Information Experience, Angela Browne, SAP SuccessFactors
TUESDAY, SEPTEMBER 22ND
7:30 AM (EDT)/ 1:30 PM (CEST)
Technology Test Kitchen – Remote Collaboration in a Challenging Environment, Nolwenn Kerzreho and Robert Bredlau, IXIASOFT
9 AM (EDT)/ 3 PM (CEST)
Panel – Considerations When Planning a Migration, Nolwenn Kerzreho, Brian Trombley, Dipo Ajose Coker & Brianna Stevens
1 PM (EDT)/ 7 PM (CEST)
Don't Forget the Technical Writers!, Leigh White, IXIASOFT
WEDNESDAY, SEPTEMBER 23RD
3:30 AM (EDT)/ 9:30 AM (CEST)
Panel – Writing Well, France Baril, Berry Braster, Nolwenn Kerzreho, Dawn Stevens
Measuring Technical Writer Productivity, Vasanth Vaidyanathan & Vidhya Kameswaran, KLA
7:30 AM (EDT)/ 1:30 PM (CEST)
Bridging Siloes – Unifying Content Strategy While Preserving Specifics, Nolwenn Kerzreho, IXIASOFT
9 AM (EDT)/ 3 PM (CEST)
Technology Test Kitchen – Remote Collaboration in a Challenging Environment, Sharon Figueira, IXIASOFT
1 PM (EDT)/ 7 PM (CEST)
Mastering Efficiency and Impact in Content Creation and Delivery: a Mastercard Case Study, Jill Sheffield, Mastercard
3 PM (EDT)/ 9 PM (CEST)
Integrating Portals to Improve Customer Experience, Dana Aubin, Allscripts
4:30 PM (EDT)/ 10:30 PM (CEST)
It Takes a Village, Angela Browne, SAP SuccessFactors
6:30 PM (EDT)/ 00:30 AM (CEST)
Cross-Functional Collaboration for Content Strategy, Kavitha Kandappan, AMD
---
---