---
DCL DITA DAY 2021
Date Icon
Clock Icon All Day
Map Marker Icon Online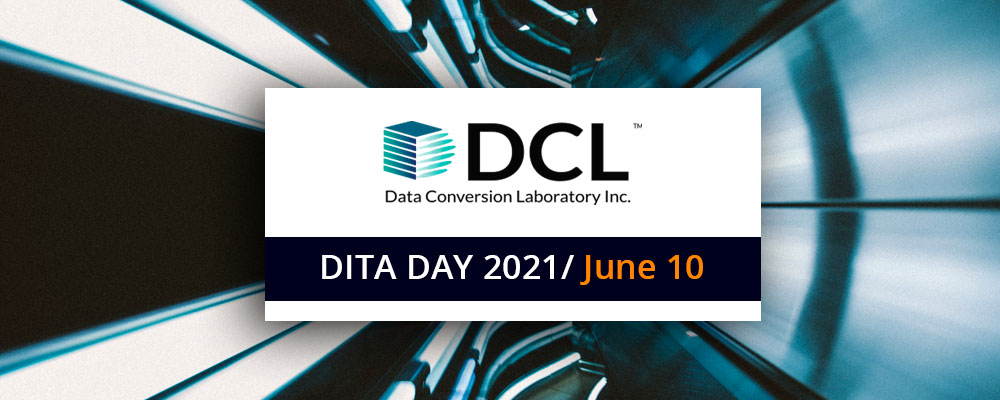 On June 10th, Data Conversion Laboratory (DCL) is hosting its DITA Day 2021, a half-day seminar for organizations that are planning their transition to a DITA-based workflow.
Sessions will provide participants with a guided path to ensure the successful adoption of the structured content standard, while highlighting potential obstacles to migration, and ways to overcome those.
Join IXIASOFT's VP Sales and Marketing, Caroline Couvrette, at 2:30 PM EDT when she will take the stage with other industry experts in a panel discussion addressing important considerations when selecting a CCMS.
---
---