---
IXIASOFT CCMS TechComm Summit 2021
Date Icon
Clock Icon 2:00 pm - 6:00 pm CET
Map Marker Icon Online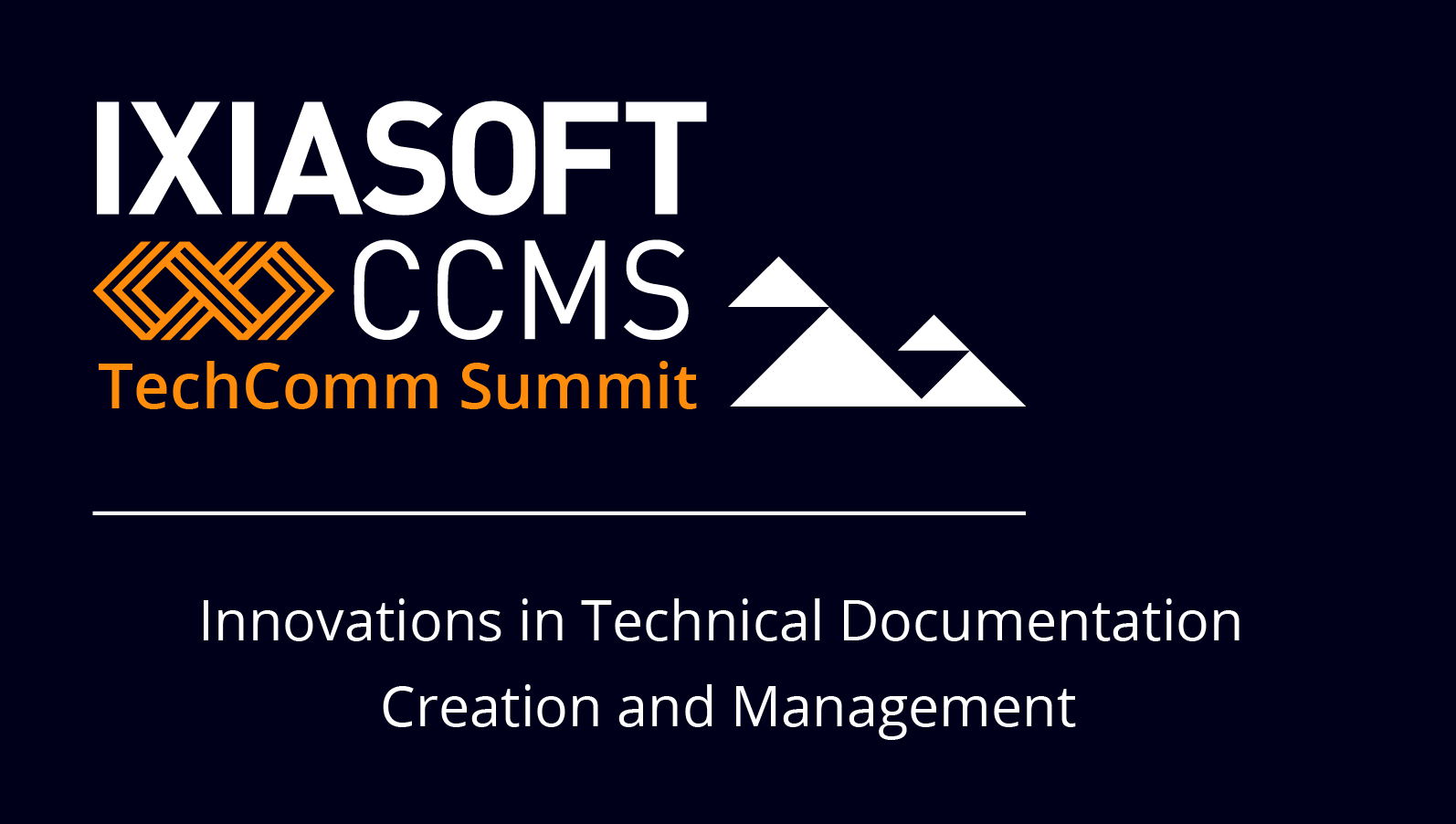 EVENT DETAILS
On November 4, IXIASOFT is hosting its very first IXIASOFT CCMS TechComm Summit. This year's theme is Turbocharge your Technical Documentation Process Leveraging Structured Content and a CCMS.
IXIASOFT CCMS TechComm Summit is a special FREE half-day event designed for content professionals interested in structured content authoring, and streamlining their documentation process. Our line-up of industry leaders will show you exactly how to transform your static documents created in Word, InDesign or FrameMaker, into searchable personalized structured content managed through a CCMS.
IXIASOFT CCMS TechComm Summit is opened to all techcomm professions around the world!
The event will take place online from 2 PM – 6 PM CET I 9 AM – 1 PM EDT | 6 AM – 10 AM PDT.
---
---