---
Episode 16: Demonstrating Information Development Business Value
Date Icon
Clock Icon 11:00 am - 12:00 pm EDT
Map Marker Icon Online

DEMONSTRATING INFORMATION DEVELOPMENT BUSINESS VALUE
Many information developers work in a tactical world focused on tools, and sometimes, methods for producing content. This session will help draw a connection between information development tactical goals, and the highest-level strategic goals and objectives of an organization. Learn ways to connect work to business value, and strengthen the Content Life Cycle (CLC) within the framework of the Project Life Cycle (PLC).
While organizations vary, this presentation focuses on ways others have successfully demonstrated information development value to the business using the PLC tied directly to business requirements and value. We'll discuss how your CLC fits into the project, how to develop data that speaks to the business goals, and the information development role in making a product project successful. There will be a heavy focus on estimating, benchmarking, and communication. We'll talk about touchpoints and discipline that provide return on investment (ROI) rather than the content creation process itself.
ABOUT MOLLYE BARRETT
Mollye Barrett is a veteran technical communicator, content strategist, and content management consultant. Her career focuses on optimizing content, improving the authoring environment, and planning for business continuity. In her work with publication groups, Mollye focuses on content production and curation that includes content management supported by a business case, single-source writing, and localization. For more than 30 years, Mollye has worked in the technical publications arena with hardware, software, and localization companies. Her foray into content management started in 1994, when she was tasked with translating 35 manuals into 12 languages in 6 weeks. Since then, she has been a content management hunter-gather, focusing on emerging technologies.
Today, Mollye is a vendor-neutral content management consultant at ClearPath, LLC. Her work there includes technical communication development focused on business case, ROI, content reuse, document analysis, workflow analysis, localization, single-source writing, and document conversions.
​​​The webinar will leave plenty of room for Q & A so you can add your voice to the discussion.
GUEST SPEAKER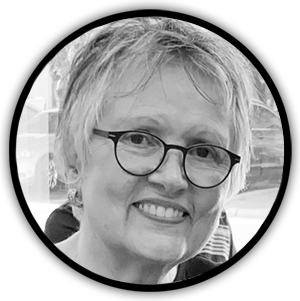 Mollye Barrett
Information Development Manager
---
---