---
NORDIC TechKomm 2023
Date Icon
Clock Icon 8:00 am - 5:00 pm GMT+1
Map Marker Icon Stockholm

At NORDIC TechKomm, international experts will convene in Stockholm to discuss trends in technical communication. In addition to IXIASOFT team members, you will find professionals with a deep understanding of technology and trends coming together – technical writers, information developers, technical communication managers and content architects.
Stay up to speed on the agenda and other developments at the official conference website: https://www.nordic-techkomm.com
IXIASOFT SESSION #1: Next generation of… Technical Writers
Date and time: Coming soon…
Speaker: Nolwenn Kerzreho, IXIASOFT
Technical communicators can train through vocational studies or dedicated Bachelor and Master's degrees. Let's meetup and discuss the qualifications and know-how that YOU would like to see in the next generation of technical writers but also how current technical writers can go further and meet new market demands.
Outcomes
This meetup offers participants to discuss current and future qualifications and training for the next generation of technical communicators.
Structure
This meetup offers participants to discuss qualifications and training for the next generation of technical communicators. The best outcomes are created by the people participating, contradicting, and listening. We'll first have a look at the current situation in hiring trends and programs (including the European TC Framework – Erasmus+) then move on to TC findability, career evolutions and skills of the future.
Required level of expertise
A blend of all experience levels is best for the meetup. Come and join, whether you're a documentation manager struggling to find new hires or if you're just starting your career and wondering what's the next THING to add on your resume, join this meetup!
IXIASOFT SESSION #2: Content Engineering Sustainability – How to Go Green
Date and time: Coming soon…
Speaker: Nolwenn Kerzreho, IXIASOFT
Enhancing management & processes to reduce waste and encourage increased sustainability is a trend in green engineering. The same can be applied to your content strategy! Going Green will resonate with those content professionals familiar with a minimalistic approach. In this talk, we'll discuss how to create to the point, sustainable content, while optimizing resource management. With the entire organization committed to building a sustainable framework, Going Green gives content professionals a chance to do their part.
Join us to find out how to Go Green by applying waste reduction principles to create better, sustainable content.
Reducing disk space, server resources, energy is a big part of the global Green initiative to reduce global warming. In this presentation we will talk about what we, as content leaders, can do.
The talk starts with several facts on data centers, rare earth usage, content storage and processing, and content usefulness.
Then we focus on four aspects of content, stating problems and green solutions:
Content weight
Content definition
Management & storage
Processing
The talk ends with an opening beyond technical documentation, touching other areas in the organizations.
Speaker bio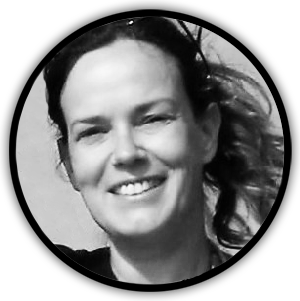 Nolwenn is a teacher in a leading Technical communicator and translator (EMT) program in France, helping students land jobs in various industries from gaming to semiconductors. Nolwenn has participated in the creation of the curriculum and is a member of the research network International University Network in Technical Communication (IUNTC). Nolwenn Kerzreho works at IXIASOFT to help customers understand and adopt the next generation of CCMS.
---
---