Add-Ons
Dynamic Release Management
Manage several product lines or author multiple versions at the same time, stress-free.
Dynamic Release Management (DRM) facilitates the documentation of multiple products across multiple release cycles. Most technical writing projects require maintaining different versions of the same documentation: as you finalize the delivery of the current version of Product A, you're already working hard on version 2.0 of the same product. You may also need to document multiple products that reuse the same content. DRM allows you to easily plan, deliver, and maintain your documentation releases.
Benefits:
Faster Time-to-Market (TTM)
Optimizes management of large number of product lines
Allows you to author multiple versions in parallel
What is DRM?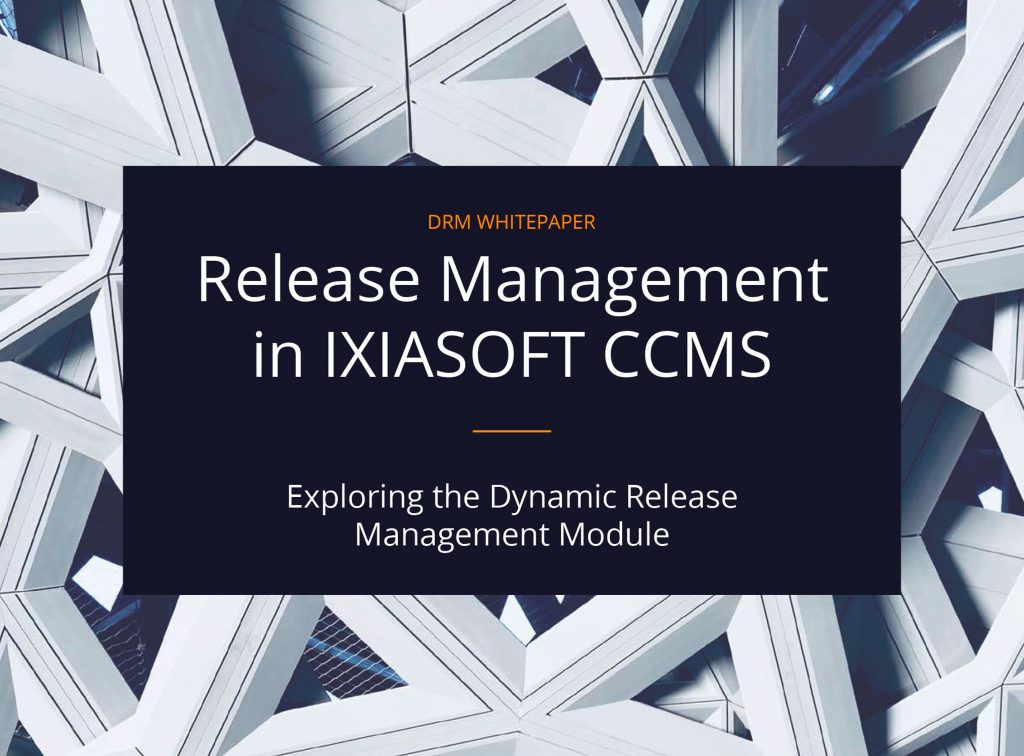 This whitepaper explores IXIASOFT's Dynamic Release Module (DRM) and how it supports organizations that manage multiple product releases across many release cycles. Download our whitepaper to learn everything there is to know about this key feature of the IXIASOFT CCMS that supports segregating, branching, and merging of content. In addition to an overview of DRM, the whitepaper explores 4 use cases of DRM with customers Mastercard, Infor, Johnson Controls Inc., and SolidWorks.
Contact us to learn more about which option is best for you and your technical communication team.