Products & Services
CCMS Overview
Create and deliver personalized content to customers when and where they need it with DITA CCMS.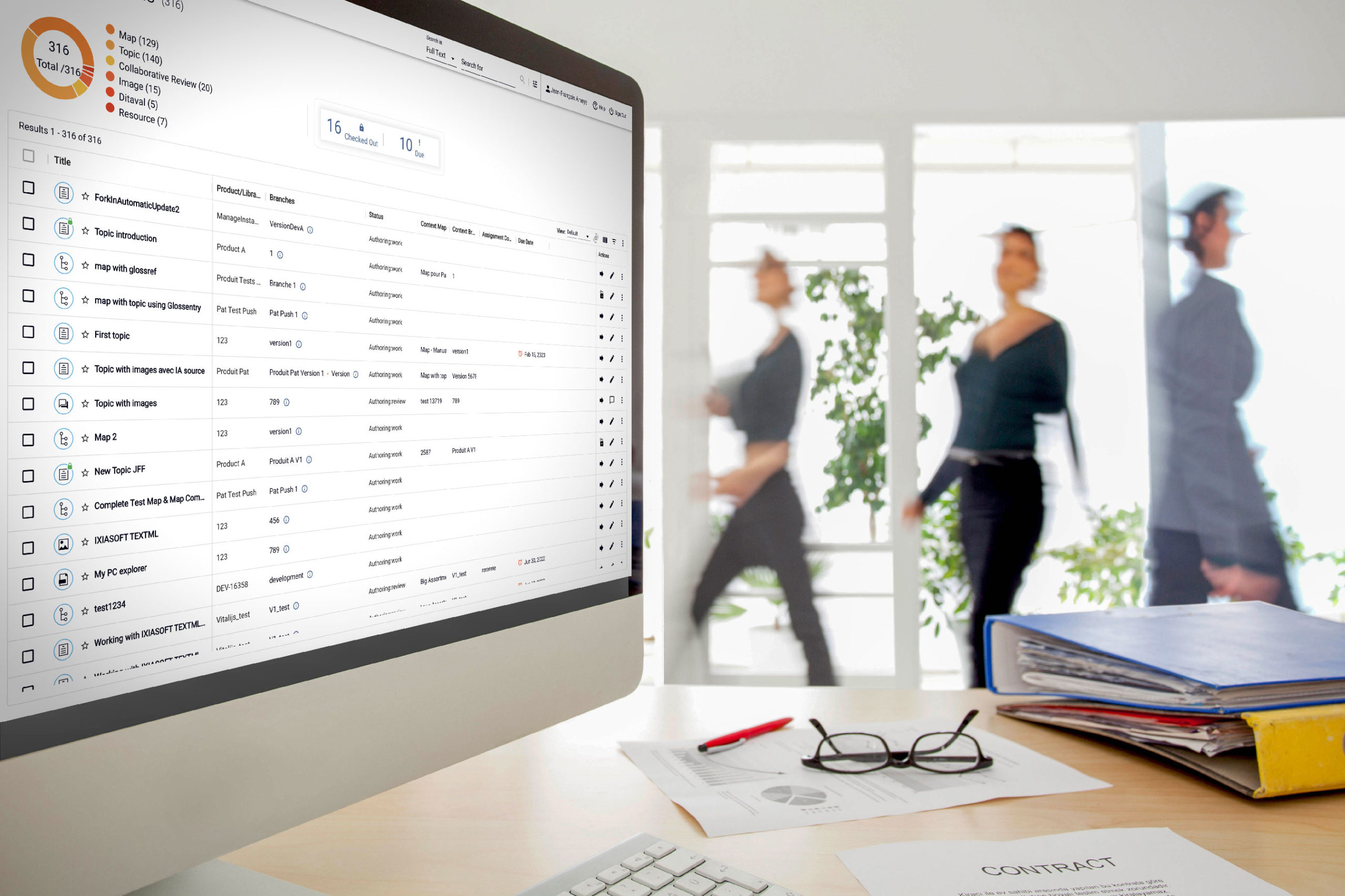 IXIASOFT CCMS is a component content management solution designed to streamline your technical communication process. As an enterprise-class DITA CCMS based on the DITA standard, our solution can be tailored to meet your needs. We offer dedicated SaaS and on-premise deployment options.
We developed IXIASOFT DITA CCMS features with you in mind.
What's Your Role
Cost-effective Translation – Nimble Localization – Sim-ship Docs
Dynamic Publishing – Efficient Documentation – Customizeable PDFs
Benefits
IXIASOFT CCMS is a world-leading XML documentation solution for you and your customers.
Meet Customer Expectations
Deliver high-quality, personalized content to your customers in any language and on any device with DITA CCMS. With IXIASOFT's release management, your organization can support different release schedules and parallel content development.
Quicker Time-To-Market
Increase your organization's competitive edge by simplifying the management of multiple product releases. You'll eliminate setbacks and accelerate your time-to-market. Join a community of leaders with IXIASOFT CCMS.
Cross-Functional Collaboration
IXIASOFT CCMS makes teamwork easy. Using a single platform, all members, including authors, reviewers, SMEs, and localization managers can collaborate and contribute.
Unlimited Scalability
Your company can rely on our XML documentation solution for its flexibility for the long haul—no matter how much your documentation needs to grow. IXIASOFT is proud to work with industry leaders in the field, with the majority of customers reaching over $1 billion in annual revenue.
---
Pricing
Whether you have 5 or 5,000 users, we have a pack fit for you!
What's New
Stay tuned! Check out our latest releases.
Add-ons
Customize your CCMS with our special add-ons.
Looking for something else?
Visit our Add-ons page to learn more about IXIASOFT CCMS.