Blog
TechComm Professionals Take Over the Big Easy at LavaCon 2022
From October 23-26, The LavaCon Content Strategy Conference was hosted as an in-person event in New Orleans.
LavaCon 2022 is in the books, and it was, as always, a great opportunity to network and get a peek into what others in Tech Comm are doing.
Attendees enjoyed three days in the Big Easy—New Orleans—on the edge of the French Quarter with all its energy, history, and of course, delicious food.
In addition to presenting outstanding sessions, LavaCon has a reputation as including some unusual social events as well. It being the weekend before Halloween, those who arrived early on Saturday could watch the Krewe of Boo parade as it passed by the hotel from an excellent vantage point on the balcony above the street. Sunday night included hors d'oeuvres and a drag show at a local bar, Mags 940, which was a fun take on the usual welcome reception. Monday morning kicked off with a few members of a Mardi Gras Indian tribe who showed us a few of the basic drum beats they use and then invited us to drum along with our very own drumsticks! That was a high-energy way to kick off the conference and if you're interested in reading about the tradition of Mardi Gras Indians, this is a good summary: https://en.wikipedia.org/wiki/Mardi_Gras_Indians.
How Analog Devices Brought Its Content Silos to the Playground to Play Nice Together
It wasn't all parades and drumming, though! The packed speaker schedule featured many of the well-known names in the tech comm industry as well as quite a few newcomers.
Scott Farrar, CCMS Manager at Analog presented a case study of how they used the IXIASOFT CCMS to unify their content silos. They worked with Maura Moran of Mekon, IXIASOFT's business partner, who co-presented with Scott. Scott began by describing their initial situation, which consisted of many sources of content with limited and difficult reuse. Working with Mekon, Analog met with stakeholders representing multiple roles, including technical writers, engineers, illustrators, and managers from several different business units and geographic locations.
Their challenge was to unify content from multiple databases, digital asset management systems, web CCMS, and other platforms. With the help of Mekon, Analog settled on DITA as the best framework in which to source their content, taking into consideration its robust reuse mechanisms and existing publishing tools for multiple output formats.
Naturally, converting their content was a challenge. The content was sourced in Word and InDesign, and with 1-2 million pages, automated conversion was a must! It was also necessary to develop an information model to serve as a target for the conversion, and Mekon was instrumental in these two things, as well as in the development of the stylesheets used for publishing.
With this tremendous effort behind them, Analog is already seeing significant benefits, including reduced time spent by engineers on formatting, reduced editing time, the increased accuracy that comes from having a single source of truth, and greater enablement of digital engagement and personalization. In addition, changes to branding or terminology are much easier to accommodate with a single content set.
What is Analog looking forward to in the next phase? Well, they want to develop and use a taxonomy to classify their content more carefully and further refine their search capabilities. Translation is a big goal, as are the development of chatbots, and they'd like to be able to create sales presentations from within the IXIASOFT CCMS as well.
Diplomacy in CCMS Implementations
I presented as well, drawing on my years of experience implementing the IXIASOFT CCMS. The full title of the presentation was "Diplomacy in CCMS Implementations: Letting Someone Else Have Your Way." Of course, that was a bit tongue-in-cheek, but I did touch on the need for CCMS vendors to guide new customers away from what they know will be a difficult or at least limiting path in the long run.
Working my way through the Ten Principles of Diplomacy, I explained how important it is to establish open communication very early and to acknowledge that some of the people in the room might not have been part of the decision-making process and might approach the CCMS implementation with uncertainty, resentment, or even fear. While they might try to put up barriers to the implementation, they can also be your best allies once you get them on side. Maintaining scope is absolutely essential—every new "thing" either requires more time, more money, or setting aside some other "thing."
Everything you do must focus on the end goal, which is a successful implementation that results in a CCMS that is understandable, reliable, and meets most of the customer's use cases in a reasonably robust way with a plan for future improvement.
Connecting Content Silos Across the Enterprise
I also attended "Connecting Content Silos Across the Enterprise," presented by Jerry Thorner, the Global Learning Systems Owner at Coca-Cola. (On a side note, it seems that silos were an unofficial theme of LavaCon this year. There were a number of presentations on how to unite them, stop creating them, breaking them, loving them, etc.)
Jerry spoke about how they were able to create a Digital Learning System that employees can use to build their skill sets based on their profile, current skills, job requirements, etc. The Digital Learning System should be pro-active in suggesting appropriate courses for each employee according to what they want to achieve. The challenges they faced in creating this platform included the need to audit their existing content (60K+ artifacts) and in developing uniformity in terminology to remove ambiguity between, for example, "project manager" and "project management". A tightly controlled taxonomy for tagging and a cross-department committee for managing that taxonomy were key. Their timing on this project was good—the pandemic drove employee independence for accessing resources. The platform continually evolves to meet the needs of its users, and as Jerry said, they strive to make it a data-informed, not data-driven, effort.
Creating a Unified (Siloed) Experience
Val Swisher, CEO of Content Rules, Inc. gave an entertaining presentation on, well, living with silos. Contrary to the convention wisdom that we must break down silos, she advocates the practical approach that silos will always exist due to different tools, desire for control and ownership, and the "our content is Special" mindset. Instead of fighting the silos, it's better to spend that energy on embracing the silos and focus on unifying the UX. That is, even if the content comes from multiple sources, it should be presented to the user with a unified appearance and interface.
We've all been there…you're on a website with a certain look and feel, then you click a link and move to another section of the website with a completely different look and feel and you wonder if you're even still on the same site!
How to avoid that? Val stressed that if you do nothing else, standardize terminology across the enterprise. Standardize the writing style—voice and tone. Implement a taxonomy to standardize how the content is organized. And finally, standardize the interface…the search, the page layout, colors, navigation, etc. By making sure that everyone follows the same rules within their separate silos, you can have the best of both words—content owners keep their ownership and content consumers get a unified experience.
As always, LavaCon was both an educational opportunity to see what content creators in multiple industries are doing as well as an always-welcome chance to catch up with business partners, industry colleagues, and friends.
Blog AUTHOR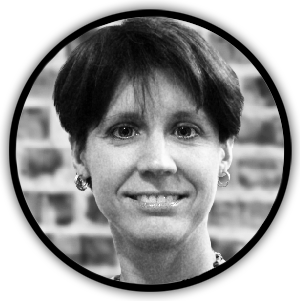 Leigh White
DITA Specialist at IXIASOFT
---
Sign up to our newsletter now to keep up with the techcomm industry and IXIASOFT's latest updates!
---
---