SUCCESS STORIES
Énergir
Learn how the ETG—School of Gas Technology at Énergir—a diversified energy company operating in Quebec and in more than 10 states in the United States, switched from Microsoft Word to an enterprise-class component content management system to manage training documentation.
"THERE ARE POWERFUL SOLUTIONS AVAILABLE ON THE MARKET AND IXIASOFT CCMS WAS DEFINITELY THE BEST WAY FORWARD."
RAYMOND BISSONNETTE – SENIOR TRAINING ADVISOR AT ÉNERGIR
With more than $7 billion in assets, Énergir is a diversified energy company focused on meeting the energy needs of its more than 520,000 customers and the communities it serves in an increasingly sustainable way. As the main natural gas distribution company in Quebec, Énergir also produces electricity through wind power subsidiaries. Through subsidiaries in the United States, the company operates in nearly fifteen states, where it produces electricity from hydro, wind and solar sources, and is the main distributor of electricity and the only natural gas distributor in the state of Vermont.
Énergir values ​​energy efficiency, and invests in innovative energy projects such as renewable natural gas and liquefied and compressed natural gas. Through its subsidiaries, it also offers a variety of energy services. Énergir hopes to be the partner of choice and appreciated by all those who aspire to a better energy future. In 1960, Énergir inaugurated its first in-house training center dedicated to the teaching of gas technologies. A few years later, the establishment named School of Gas Technology (ETG) extended its school activities to the entire workforce of the gas sector. In 1993, the school obtained accreditation from the Quebec Ministry of Education, Recreation and Sport, recognizing its official status as a private educational center. This certification allowed the company to design programs leading to an Attestation of Collegial Studies (AEC) and a certificate of professional specialization (ASP). Over the years, the ETG has developed a unique expertise in the field of operation and maintenance of natural gas networks and equipment. The school now offers a full range of training programs tailored to the gas industry. Its educational services are offered to a multitude of audiences and meet the specific needs of students, businesses and public safety stakeholders.
WHY IS ACCURATE DOCUMENTATION IMPORTANT AT ÉNERGIR?
With field employees executing critical and high-risk tasks, it is crucial Énergir produces accurate engineering, health and safety, standard operating procedures, and training documents. More than 10,000 documents are used by the ETG to support the various training courses, both for internal and external clients.
The training department is also tasked with the responsibility of introducing most of this documentation to new employees, and managing the company Competency Assessment Plan, which targets critical tasks related to the reliability and safety of gas distribution.
QUICK FACTS
Industry: Energy Solutions
Revenue: $257.1 million (2018)
Products: Wind power, solar power, hydroelectricity, electricity distribution
Headquarters: Montreal, Quebec
Customers: More than 520,000 in Quebec and Vermont
Primary Drivers for a CCMS:
Scalability
Doc manageability across teams
Supportable by corporate IT
DRIVERS FOR ADOPTING A CCMS
Back in the day (…before 2016), the ETG used good old-fashioned Microsoft Word to create and manage documentation. Developed more than 15 years ago, "this solution was good enough for printing but didn't scale very well and was definitely not suited for the rising need to distribute more (HTML) dynamic content," says Raymond Bissonnette, senior training advisor at the ETG.
The main challenges the ETG faced with the old system that drove the company to adopt a DITA CCMS were:
Difficult to manage documents on a shared drive
Not scalable
Difficult to maintain long-term
Could not be supported by corporate IT
The ETG was on the hunt for a long-term documentation solution for DITA authoring, publishing, and content management. They hoped to acquire a system that provided a uniform look and feel for all information, that improved productivity levels for authors, and that would protect the integrity of training sources while relieving the dependencies on aging technologies and individual performers maintaining the custom-built system.
"There are powerful solutions available on the market and IXIASOFT CCMS was definitely the best way forward," says Bissonnette. "Since the ETG already had a document architecture based on maps, content references and filtering, adopting a DITA XML-based system was a natural upgrade path for us."
The ETG and its IT support team believed IXIASOFT CCMS could serve to bridge different departments, unifying the creation and distribution of content.
LIFE WITH IXIASOFT CCMS
With the help of consultants from Comtech, the ETG chose IXIASOFT CCMS, and, in 2016, successfully deployed the system. Since then, the ETG has used the CCMS to:
Manage training documentation related to courses, knowledge exams, and practical exams
Write standard operating procedures used to teach tasks
Reuse these procedures and checklists for practical evaluation
Administer knowledge exams through the learning management system, or LMS (through Dynamic Release Management, or DRM)
One of the greatest accomplishments that came with adopting IXIASOFT CCMS was better support from central IT. The old solution, based on Word, was pieced together internally, and a new management team needed to get IT involved to better handle rising needs and implement a corporately supported solution.
According to Bissonnette, the ETG needed to bridge existing silos and promote content sharing and collaboration across the company. Adopting an XML-based system and implementing an efficient workflow brought the company much closer to achieving this goal.
Adopting a CCMS—and more specifically a DITA XML architecture—opened up a full set of new functionalities without the costs of in-house development associated with a proprietary solution.
REBRANDED IN LESS THAN A DAY WITH IXIASOFT CCMS
Rebranded in Less than a Day with IXIASOFT CCMS
In November 2017, Gaz Métro changed its name to "Énergir." When it comes to technical documentation, rebranding means a massive overhaul of thousands of pieces of content.
"Transitioning within PowerPoint and Word documents would have required many days' work from our graphic artist at the ETG," says Bissonnette.
"With the IXIASOFT CCMS, the only thing we had to do was replace the Gaz Metro key with Énergir, and replace the logos on the front page and headers of the plugins."
With IXIASOFT's technical documentation tools, the ETG was able to switch its name, logo, and branding in a little under a day. The ETG saved time, money, and the stress usually associated with rebranding on this scale.
Adopting XML and a CCMS with a sound architecture and processes is one of the best decisions you can make to future-proof your organisation."
Raymond Bissonnette – Senior Training Advisor at Énergir
Integrating IXIASOFT CCMS with a Learning Management System (LMS)
The ETG integrated IXIASOFT CCMS with learning management system PeopleFluent. Their goal was twofold:
Get the official course titles from the LMS (the ETG imports the list nightly)
To host SCORM outputs for knowledge evaluations
The LMS is used as the main source for the ETG courses metadata. The metadata is extracted from the LMS, either to create new DITA files in the CCMS, or to update existing metadata in the CCMS.
The CCMS is used to create SCORM packages for learning assessments that are then imported in the LMS for evaluating employees, either at the end of a course or for required periodical certifications. The ETG learning assessment output/plugin also supports publishing knowledge quizzes that are used throughout the courses. The SCORM packages and online quizzes share the same HTML user interface.
IXIASOFT CCMS allows the ETG to integrate with an external system (PeopleFluent) that cannot produce or consume DITA content. With IXIASOFT CCMS, a company can decide to use DITA to produce some content, and benefit from the content reuse possibility of DITA, without necessarily changing all tools either providing to or consuming from said content.
Would you recommend DITA for companies that have never used it before?
"Definitely. Yes," says Bissonnette.
"For any companies with business requirements including content repurposing, filtering, or multi-channel publishing, DITA is worthy of consideration."
One feature the ETG found particularly useful within the DITA solution is the ability to implement a pilot or proof of concept on a budget with a small team. With the help of a CCMS, you can move forward and scale the solution to support millions of objects.
Collaborating to produce high quality content was challenging in the past for the ETG. The IXIASOFT CCMS made the adoption process much easier.
"The upcoming Lightweight DITA standard will also make collaboration possible within an otherwise disparate team. While the full DITA learning curve might be a bit steep for some, there are ways to smooth it down and still reap early benefits with a progressive implementation," says Bissonnette.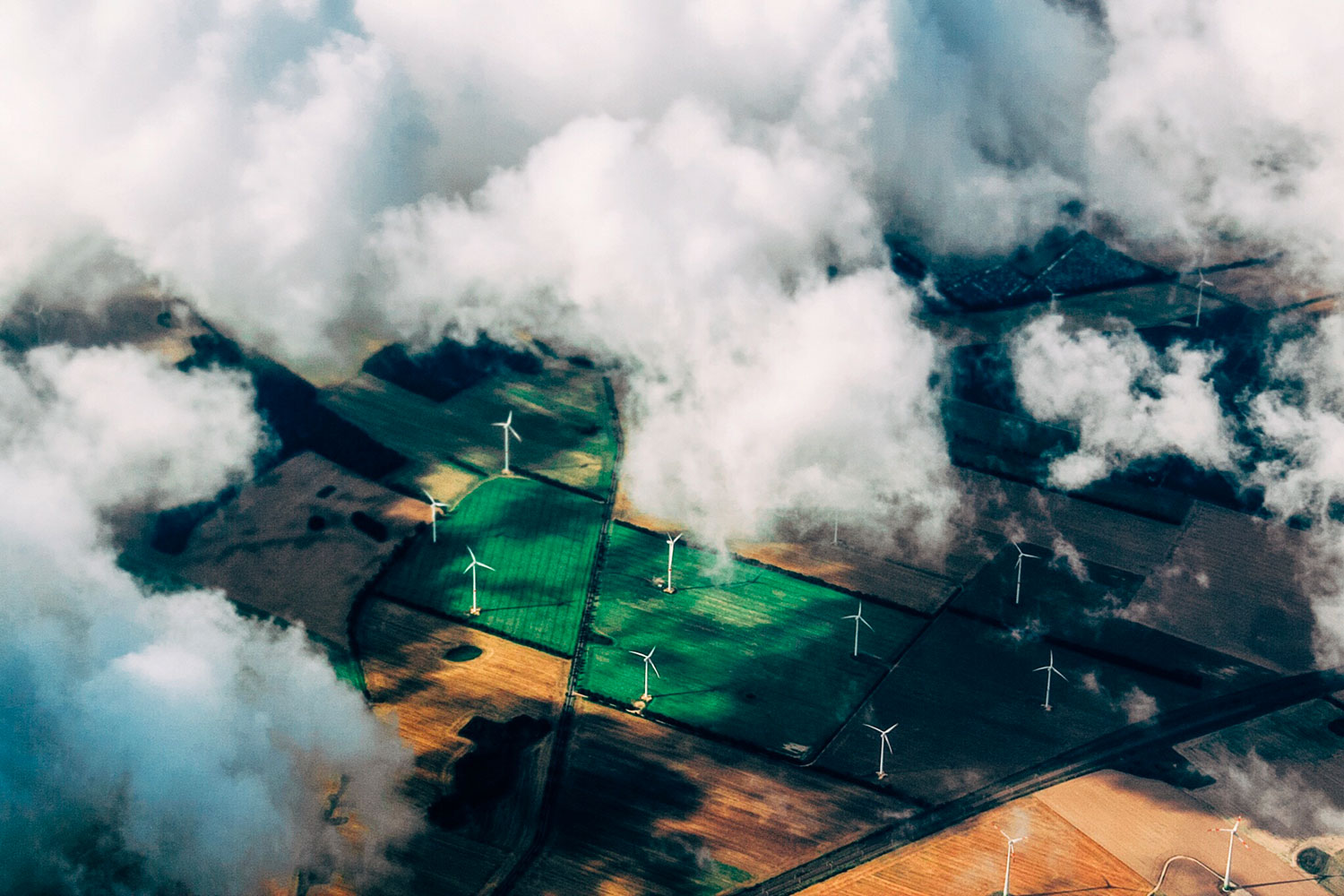 THE FUTURE – HOW WILL ÉNERGIR GROW WITH THE HELP OF A CCMS?
"Our new toolset is a lot more suited for growth and expansion than it used to be," says Bissonnette. "Adopting XML and a CCMS with a sound architecture and processes is one of the best decisions you can make to future-proof your organisation."
With IXIASOFT CCMS, the ETG predicts they should be able to bridge disparate systems that are needed to manage different business functions. With an ERP, an LMS, a Lab Management Portal, and other information systems all working at once, it's crucial to have a tool to support their growing business needs. Some of these systems are currently being implemented or replaced.
The ETG intends to use the IXIASOFT CCMS system to bridge content silos.
"Showing off our new capabilities to other departments, we hope to bring engineering, health and safety and other department into a more cohesive workplace where high quality, accurate and up-to-date documentation can be created collaboratively," says Bissonnette.
LOOKING AHEAD
The ETG is now looking into reengineering its training program to better serve a competency driven system. Integrating different software solutions into a cohesive environment is also becoming an issue. Staff also need to be able to find content easily wherever they may be working.
In all cases, the DITA XML architecture will help:
achieve the separation of the actual content from its presentation, either in PDF or HTML
make the training program revision easier because content has already been broken into smaller components
make it easier to apply flexible metadata profiles to different pieces of content (so it becomes more intelligent)
make it easier to integrate the content hosted in the CCMS with other software components
make structural refinements like specializations and overlay of business rules with Schematron
The CCMS, according to Bissonnette, is the most flexible of the ETG systems.
With IXIASOFT CCMS, the ETG intends to bridge the gap between different departments, streamline the technical documentation process, and maximize the efficiency of their learning management portal.
"With DITA, structured writing, and the IXIASOFT CCMS, we can do great things."