SUCCESS STORIES
Lyra Network
Read on to discover how IXIASOFT's accurate and efficient documentation processes helped support Lyra's growth, both locally and internationally.
CASE STUDY: LYRA NETWORK MODERNIZES AND SIMPLIFIES THE PRODUCTION OF DOCUMENTATION WITH IXIASOFT CCMS.
A leader in the French banking industry that also offers global payment services, Lyra Network provides services designed to secure and manage your payments and data. These services apply to proximity payments, mobile and web payments, connected devices and e-invoicing. Lyra Network was founded in Toulouse back in January 2001, and quickly established itself as a key player in the market. The company operates on four continents, providing expertise and services worldwide.
Lyra Network products are delivered to B2B customers, from small vendors to global online business companies. Its documentation is aimed at professionals with greatly varying resources to launch their own payment platforms. These customers have wide-ranging levels of expertise, from first timers to experts.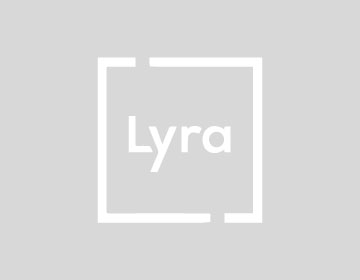 TACKLING INFORMATION DEVELOPMENT CHALLENGES
The documentation team at Lyra Network includes two full-time technical writers within a team of project managers who control new projects and enhance existing processes. Prior to adopting DITA and the IXIASOFT CCMS, their processes where inefficient and unsatisfying in several ways, particularly when it came to content reuse while maintaining a consistent message and voice.
In their previous toolchain, each document was composed of several Microsoft Word documents that were cobbled together into a final publication. As a result, every change and update imposed many manual copying and pasting tasks for the writers, which had to be made in all of the appropriate locations, and as many times as necessary, for the entire publication. This laborious process also included the manual checking of layouts and formatting for each update. If time or resources were lacking, some updates were not evenly applied to all documents, thus creating divergent messaging within the documentation set for a single product. Finally, because the company was expanding into international markets, these documents needed to be translated independently, on an ad-hoc basis. The final documentation was inconsistent, lacked precision, was too voluminous, took weeks to produce, and was all-too-often delivered late.
Updates were getting harder to control as the documentation team was increasingly asked to manually tailor content, dealing with multiple variables for products, currencies, payment methods and customer-specific information. Lyra Network quickly realized that they needed to do more, faster, and at a lower cost. Their improvement project included two main facets: not only did they need to improve the quality of the content, but they also had to update the efficiency of documentation production, especially as they were facing an increasing workload as the company grew. They needed to produce high-quality documentation, delivered on time for their end-users, and in all required languages.
A SUMMARY OF LYRA NETWORK:
Activity: global payment services
Several lines of products and solutions: electronic banking, online and mobile payment platforms, connected devices and e-invoicing
Headquarters: Toulouse, France
Employees worldwide: 150 (90 based in France)
Principal arguments in favor of DITA and a CCMS:
Modularity
Open standard (DITA)
Easy maintenance of product version consistency
Robust, omnichannel publishing
Absolute separation of content and formatting
Shorter delivery times
Improved management of options and variables
HARNESSING IXIASOFT CCMS AND MINIMALISM TOGETHER
With the implementation of the IXIASOFT CCMS, Lyra Network benefited directly from the DITA standard's native modularity, an efficient and reliable publishing engine, and a versioning system that helped control component content reuse.
The migration of legacy documentation into the system created the opportunity for a thorough content audit and to rewrite some of their content using minimalist principles. Applying minimalism brought more clarity and efficiency to the documentation—which is now user-focused—while increasing comprehension and offering a better overall user experience.
For Lyra Network, the technical documentation is integrated with their marketing efforts, which is a big plus for the company. With their small team of information development specialists, Lyra Network can now make the most of the automation potential provided by the IXIASOFT CCMS. They have found that the benefits supersede by far the initial investment they made in purchasing the system. The main benefits for Lyra Network include:
Content flexibility, as the team can now easily work with publications at the topic level, thus making it easier to create even more focused documents
Intensive and consistent reuse of topics while maintaining all dependencies and links, which are taken care of automatically by the IXIASOFT CCMS
A lower volume to send for translation, resulting in an earlier time-to-market for localized content
Customized publishing for a wide range of documents, for each Lyra platform, each white label, language, and for all output formats (print, mobile and web)
Shorten publishing time so that all branded content is produced and delivered at the same time
Earlier product time-to-market, as content creation time is greatly reduced from several weeks to a single day
Better control of the content as the writing team can directly measure their production status
Tiffany Lainé, documentation lead and project manager at Lyra Network, says: "The DITA architecture, based on XML, enables us to separate content from styles, and makes it easier for us to reuse content in multiple contexts. By establishing a straightforward and structured authoring style, and by organising text and metadata, the IXIASOFT CCMS makes it easy for us to apply minimalist writing techniques while also enabling shorter production times. This system is particularly well adapted to the way we create and use content today."
With the time saved by more efficient processes, the team can now focus on producing user-focused, clearer and better quality technical information.

TODAY AND TOMORROW
With the IXIASOFT CCMS, the Lyra Network team can easily handle an increasingly complex set of products to document while effectively managing an increased volume of information to deliver to their many clients. Their documentation can now be delivered and published on time for each of their products and in as many languages as necessary.
The Lyra Network documentation team's next (r)evolution is to work with a growing number of new electronic banking products they expect to launch, along with new publications to support presales and post-sales. These new documents will directly benefit from the publishing engine speed and easy scaling of the IXIASOFT CCMS With the new methods and IXIASOFT CCMS, the documentation team can calmly plan for this workload increase.