Understanding reports
This section provides an overview of reports and describes how to generate them in IXIASOFT CCMS Desktop.
What are reports?
A report contains all the information generated from a saved TEXTML search query. The search results are presented according to a defined
viewpoint
, which arranges the search results into groups and displays them using a defined set of columns. The report is generated as an HTML output using an XSL transformation template. The following diagram shows a sample report: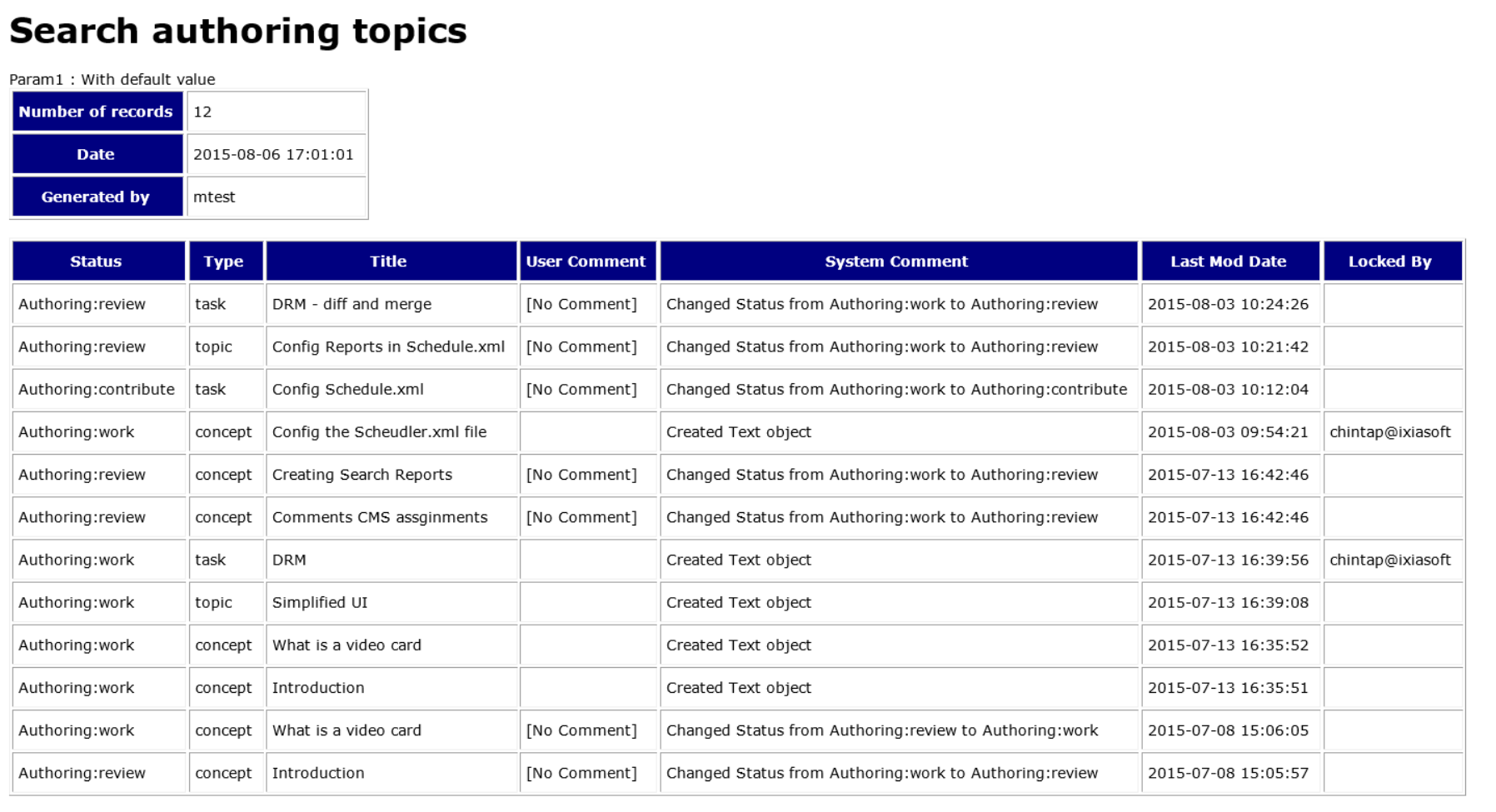 Generating reports
There are two ways to generate search reports:
Manually from the

CCMS Desktop

: In this scenario, a report is generated directly from the search query panel ( ).
Automatically using the Scheduler: In this scenario, a report is scheduled at a specific time interval and the report is generated as a Scheduler job. The Scheduler reviews the Content Store for any scheduled reports. If there are reports scheduled, the Scheduler retrieves all the relevant information (for example: query name, viewpoint, etc.) about each report and processes the reports according to their scheduled entries. The Scheduler service must be configured and running for the report to be generated. The report is sent as an email to a specified list of recipients.
To generate a report you:
Create a viewpoint.
Create a TEXTML Server query.
Create a report.
Generate the report manually or automatically (using the Scheduler).
This section shows how to generate a sample report using the Topics in Authoring:work search criteria.