View revision history
You can view a list of the revisions available in the repository for a specific file.
Whenever a file is modified and released, and after certain status changes, the system creates a new revision. These are kept in the repository in case you want to revert to a previous revision or compare revisions to see what has changed. Details in the revision history include the revision number, who made the modification, and when it was made.
The system also creates a new revision when a document is demoted from its final status (for example, "done" or "released") back to an earlier status point.
In the screenshot shown below, revision #3 shows the file's progress from Authoring:start to Authoring:accepted. Revision #4 was generated when the file was promoted to Authoring:done; and revision #5 when the file was demoted back to Authoring:start.
Note:
States and status points are installation-specific. Those shown in the illustration are the ones used at IXIASOFT Technology and may differ from the ones used in your working environment.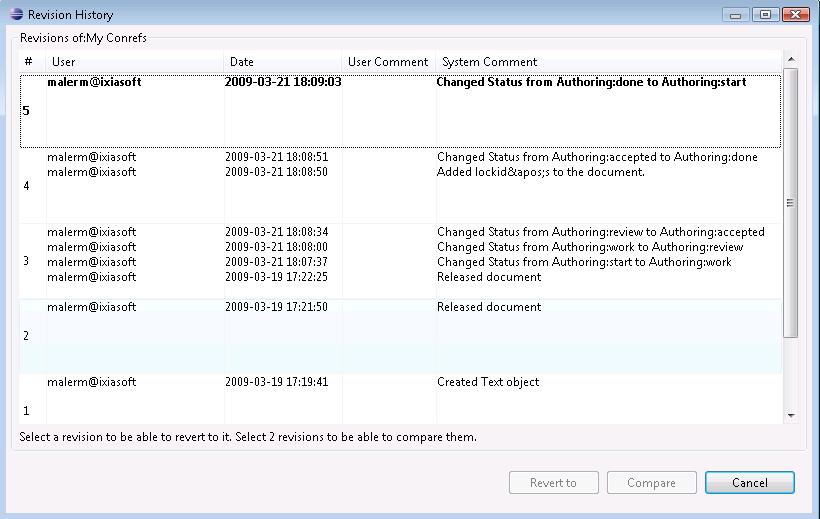 The View revision history function is available from all views.
To view the revision history:
Use

Search

to display the file in the

Search Results

view or scroll to find it in the

DITA Map

view.
Right-click the file and select

Revision History...

from the menu.

The

Revision History

dialog displays the list of file revisions, with the latest at the top.

Close the dialog box when you are done.