MadCap Ixia CCMS
IXIA CCMS V6.4
July 15, 2021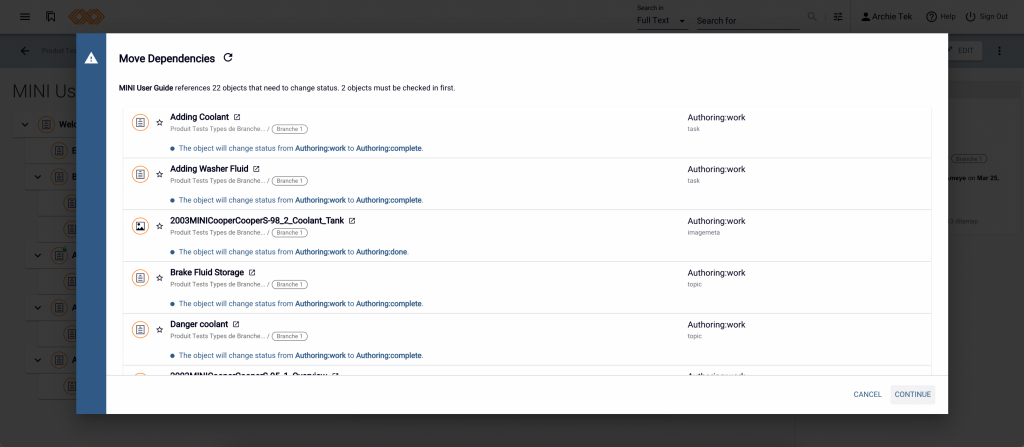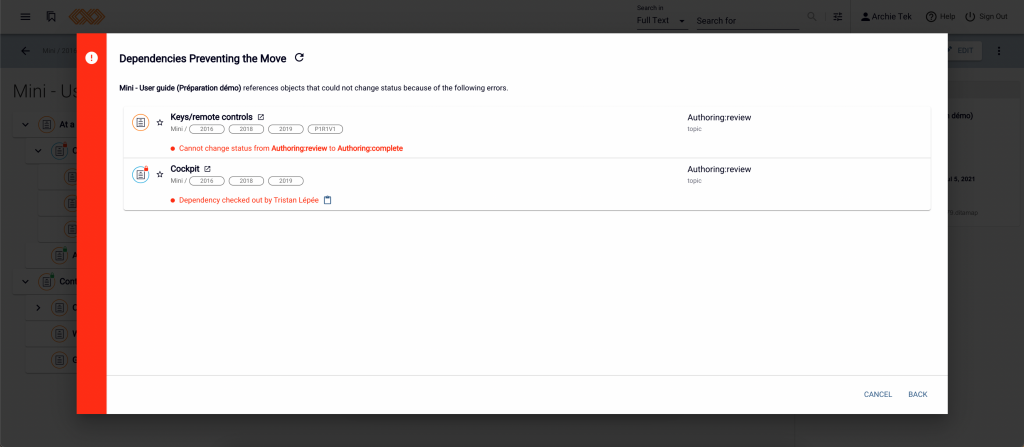 Deep Status Change
When changing the status of a map, IXIA CCMS users can review the list of all its dependencies and change their statuses with a single click.
This makes it much simpler to move content across the workflow.
---
Performance and Scalability Improvements
Significant time reductions have been achieved especially when loading maps in Content View, launching the My Assignments page, and searching by File name – all while improving scalability to support large deployments.
---
Collaborative Review for Localized Content
Customers can now configure IXIA CCMS to enable Collaborative Review for their translated content.
Translation Reviewers can access the localized content in CCMS Web to make comments, while Writers or Translation Coordinators can use the same platform to reply and close annotations.
---
Upgrade to Oxygen 23.1
Keeping up with the latest version of Oxygen to benefit from performance improvements including a simplified way customers can extend frameworks, making the lives of toolsmiths a whole lot easier.
---
Custom Side-Panel Extension
We can now develop custom side panels for customers.
These panels are seamlessly integrated inside IXIA CCMS and can provide additional information on a document or enable additional functionalities related to a specific document that is displayed.